Effenberg: Bayern need a generational change
Stefan Effenberg says Bayern München need to make a 'big change' and think about the future before it's too late.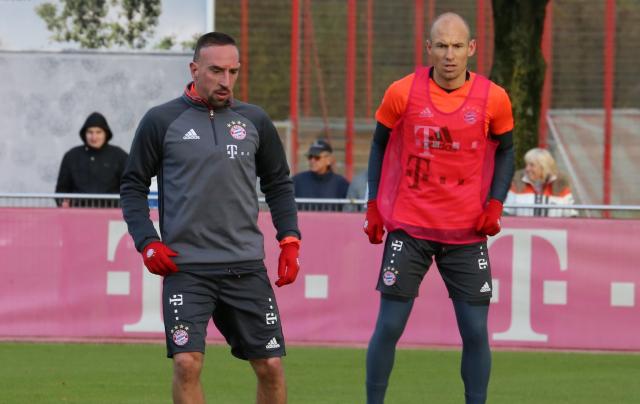 | | |
| --- | --- |
| Franck Ribery (35 years old) and Arjen Robben (34 years old). | Photo: Rufus46/Creative Commons/CC-by-SA 3.0 |
Players such as Arjen Robben, Franck Ribery, Robert Lewandowski, Jerome Boateng, Mats Hummels and Manuel Neuer have all achieved great things at Bayern München.

But according to former German international Stefan Effenberg, they are arguably all past their primes. Therefore, he argues, Bayern München need to think about which players to build the future team around before it's too late.

"There simply must be a big change. Otherwise other Bundesliga teams will have the chance to become champions over the next few years," Effenberg wrote in his column for t-online.de and continued:

"These players have been pillars in the past years, albeit without the big triumph in the Champions League in the last five years. Their performance curves are now going down rather than up. During the next one-two years, they will not be able to deliver absolute top performances anymore which is why Bayern may have to look for alternatives during this season."

Bayern have brought in younger players such as Serge Gnabry, Leon Goretzka and Niklas Süle (all 23 years old), but Effenberg believes the Bavarians need to invest more in the future.

"The question is if that is enough for Bayern München. I currently doubt that," Effenberg stated.