Fantasy Bundesliga:
Must-haves and differentials for Matchday 6
By Christian Andrick
Ahead of Matchday 6, we have highlighted a must-have player (M) and a differential pick (D) from each game that you should consider for your Fantasy Bundesliga team.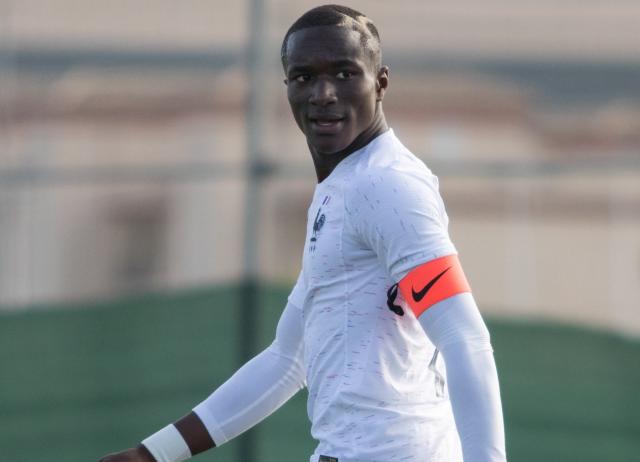 | | |
| --- | --- |
| Moussa Diaby. | Photo: Pedro Semitiel, CC BY-SA 2.0 |
SpVgg Greuther Fürth v. FC Bayern München:


M: Joshua Kimmich, Midfielder (FCB, 16.3M, 51%) - Kimmich has been playing very well in his last two league games, scoring twice and grabbing one assist. With double digit Fantasy points in back-to-back games, Kimmich has separated himself from the rest of the pack as the top Fantasy midfielder in the game. On top of that, midfielders in the game are starting to drop off in scores compared to the forwards and defenders so best to have the top one if you can.

D: Leroy Sane, Forward (FCB, 14.5M, 2%) - Even though not a true differential, at only a 2% ownership rate, if Sane does go off, you are sure to make up some spots in the standings. It hasn't been all bad for Sane even with all the lackluster media attention; he does have two goals and an assist in his last two league games, just like Kimmich.

Eintracht Frankfurt v. 1. FC Köln:

M: Filip Kostic, Midfielder (SGE, 14.5M, 10%) - With all the transfer saga completely behind him and the team, Kostic is back to his former self. With a goal and two assists in his last three matches in all competitions, it is safe to say that the Kostic of old is about to wreak havoc on every defender he faces.

D: Sam Lammers, Forward (SGE, 7.3M, 0%) - The Dutch forward has hit the ground running with his new club, joining recently from Atalanta. In his first three games, including Europa League, he has already found the back of the net twice. Frankfurt just has a knack of finding players that can score goals and it seems they have found another one to add to their long list of stars.


Bayer 04 Leverkusen v. 1. FSV Mainz 05:

M: Moussa Diaby, Forward (B04, 12.9M, 3%) - Diaby can certainly be considered as one of the top players of the season so far, scoring thrice and assisting once in five games to start the year. With news of Schick possibly missing the game due to injury, even more of the attacking duties will fall to Diaby.

D: Karim Onisiwo, Forward (M05, 6.8M, 0%) - If anything, Onisiwo has been very active in the attack in the little time he has played so far this season. In the last two games, one of them a start, he has taken six shots in only 105 minutes of play. Mostly used as a super-sub to begin this year, a start and full game could be just what he needs to find the back of the net.

1. FC Union Berlin v. DSC Arminia Bielefeld:

M: Max Kruse, Forward (FCU, 11.5M, 2%) - Kruse finally found the back of the net last weekend, his first of the short season so far. With two assists as well, Kruse has been one of the better attacking options available. A date with Bielefeld should give him another good chance of getting on the stat sheet one way or another.

D: Cedric Brunner, Defender (DSC, 5.4M, 1%) - The definition of average, Brunner has scored seven Fantasy points in every match but one, when he scored six. He does have one assist as well and has a decent attacking ability that could result in a goal here and there. Scoring an almost guaranteed seven points in defense, though, is not bad either for only 5.4M.

TSG Hoffenheim v. VfL Wolfsburg:

M: Maximilian Arnold, Midfielder (WOB, 12.2M, 3%) - Although dropping deeper into the midfield this year, Arnold still creates chances at an astounding rate. Last week he had nine crosses and four chances created and was unlucky to come away with nothing. He has yet to score or assist this year so it is only a matter of time before that changes.

D: Dodi Lukebakio, Forward (WOB, 8.3M, 0%) - Lukebakio can make a huge impact for Wolfsburg on the wing if he is able to start getting some minutes. A strong chance to start this weekend, Lukebakio will be looking to make an impact from the get-go to show he deserves a bigger role in the squad.

RB Leipzig v. Hertha BSC:

M: Emil Forsberg, Forward (RBL, 11.5M, 3%) - After a very solid first three games, Forsberg has not been as influential as normal for Red Bull, starting only one of their last three games in all competitions. Back in the starting lineup for this weekend, Forsberg should be back to strength and ready to lead the attack.

D: Jurgen Ekkelenkamp, Midfielder (BSC, 4.9M, 0%) - In just his first thirty minutes of play in his first game, Ekkelenkamp already found the back of the net for his new club. A fine performance has earned him a spot in the starting lineup and hopefully more goals to come as well.

Borussia Mönchengladbach v. Borussia Dortmund:

M: Marco Reus, Forward (BVB, 13.8M, 7%) - Facing his former club, Reus will be looking to impress as always against Gladbach. He hasn't scored since the first game but seven shots in his last three games is showing promise that he will get back into the scoring groove. Starting all five games so far and staying healthy is a massive boost of confidence as well.

D: Patrick Hermann, Forward (BMG, 5.1M, 1%) - In the last game against Augsburg, Hermann sent in an incredible 11 crosses. The game before that he assisted twice against Bielefeld. If he could only get some better finishing from his strikers, his assist total could be one of the tops in the league.

VfL Bochum 1848 v. VfB Stuttgart:

M: Marc-Oliver Kempf, Defender (VFB, 7.1M, 10%) - Kempf has had a solid start to the Fantasy season, sitting in the top 10 for defenders with a lot more to prove than some of them. Three shots with two on target in the last match shows his eye for goal and this will be one of the easier matchups Stuttgart has on the year.

D: Omar Marmoush, Forward (VFB, 3.5M, 0%) - Marmoush has had a great start to his new campaign after joining recently from Wolfsburg. In two starts, he already has a goal on eight shots taken. With the travesty that is the Stuttgart attack at the moment with their series of setbacks, Marmoush has a wonderful opportunity on his hands to establish himself as a legitimate Bundesliga starting striker.

Sport-Club Freiburg v. FC Augsburg

M: Christian Gunter, Defender (SCF, 11.7M, 10%) - Although only one assist so far on the season, Gunter continues to be one of the best defenders down the flank in the league. With 21 crosses attempted in just his last three games, it's hard to see that assist number staying anywhere close to single digits.

D: Florian Niederlechner, Forward (FCA, 8M, 0%) - A goal off the bench last week and one already as a starter, Niederlechner looks like the jack of all trades in the attack for Augsburg. With some rest, he should be right back in the starting lineup for their trip to Freiburg.

Looking for other Fantasy Bundesliga articles ahead of Matchday 6? Check out all of our Fantasy Bundesliga tips and information here.



Related stories