Hummels explains main issue at Bayern: 'We fall a bit into old patterns'
Mats Hummels has explained one of the main issues that Bayern München currently face on the pitch - getting players into dangerous areas.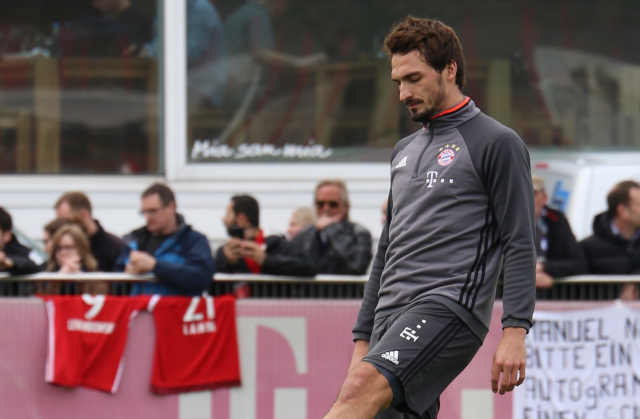 | | |
| --- | --- |
| Mats Hummels. | Photo: Rufus46/CC-by-SA 3.0 |
Four games without a win and two Bundesliga losses in a row without scoring - what is wrong at Bayern München?

According to Mats Hummels, one of the main issues is that the German champions aren't good enough at getting players into areas where they can actually cause danger to the opponent.

"The problem is that we have possession, but we have the ball in non-dangerous rooms, because we spend too much time with too many players in completely harmless areas. We have too few players in the areas where we can hurt our opponent," the Bayern centre-back told Bundesliga.de and added:

"That has been the case since I joined Bayern, and it's something that we always talk about, now as well. Theoretically, Niko Kovac wants to see us play a bit differently. But we fall a bit into old patterns, particularly when we're behind. That hinders us."

Still, Hummels is confident Bayern München will bounce back soon.

"We know that we have to improve things and that we don't play well. But it's not the case with us that we don't believe that we will get to play much better again - because we know we can," he said.

After Bayern's 0-3 defeat to Borussia Mönchengladbach on Saturday, Hummels and his teammates are placed sixth in the Bundesliga table.