3. Liga preview: Matchday 12
By Jamie Allen
We preview Spieltag 12 in the 3. Liga.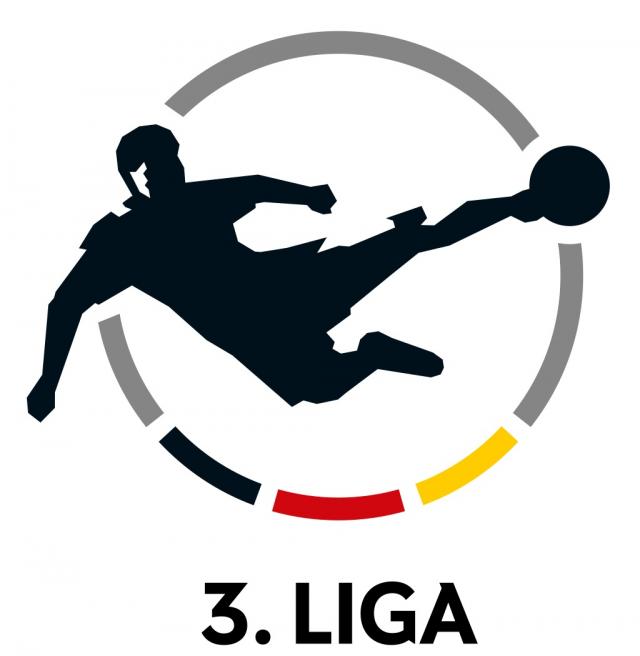 As we head into week 12 of the 3. Liga, just five points separate the top 9 teams. Many fans have been talking about the 2. Bundesliga as the league to watch this year and quite rightly so. However, this season's 3. Liga is throwing up more and more surprises each week. With teams consistently dropping points, it's still all to play for at the top and bottom of the league. Here is your preview of spieltag 12 in the 3. Liga:


Viktoria Berlin vs VfL Osnabrück (Friday)

Recently promoted Viktoria currently sit 4th on 18 points. The Berliner's form this season has been nothing short of remarkable. So far, Viktoria have registered impressive wins against Braunschweig, Kaiserslautern, and Wiesbaden. Despite this, they haven't won in their previous three and will be looking to turn the tide against their opponents. Osnabruck have had a tough start to life in the 3 Liga. They are currently on a three-game losing streak and will have to work hard if they're to earn all three points in the capital against a well-organised team.

Eintracht Braunschweig vs Borussia Dortmund II

Kickstarting Saturday's games, Braunschweig host second place Borussia Dortmund II at the Eintracht-Stadion. If the hosts get all three points in this one, they'll be level with Dortmund II. Further proving just how close this league still is. Dortmund II have had an exciting start to life in the 3. Liga and will be looking for their form to continue. It wouldn't be surprising if there was plenty of goals in this one.

Zwickau vs MSV Duisburg


This is a crucial game down the bottom of the table as Zwickau host managerless, MSV Duisburg. Die Zebras currently sit one below their hosts in the relation zone. It'll be interesting to see how both teams approach this game. Neither will certainly want to lose but will they have enough to go for all three points? There's still plenty to play for this season but already this clash feels like a real six-pointer.

1860 München vs Waldhoff Mannheim

As we move south towards Bavaria, 1860 München would do almost anything right now to collect all three points from this match. Having narrowly missed out on promotion last season, 1860 currently sit 11th place with just one win to their name. Their often reliant striker, Sascha Mölders, has only found the net three times this campaign. At 36, people are questioning whether the veteran goalscorer has finally passed his best. Mannheim, on the other hand, have had an excellent start and are sitting pretty in 3rd. Unbeaten in their last five league fixtures, the boys on the Rhein and Neckar Rivers will be confident in getting all three points.

Kaiserslautern vs Freiburg II

Near the Palatinate Forest in the South West of the country, Kaiserslautern look set to entertain Freiburg II. Both teams had a poor start to the season but have recently picked up a few points. This includes Kaiserslautern's 6:0 demolition of TSV Havelse and Freiburg II's surprise win to Viktoria Berlin. The hosts will most likely be favourites in this one with Freiburg II drawing their last two. But you couldn't rule out another close game here and possibly a third consecutive draw for the away side.

Hallescher vs FC Saarbrücken

Both teams sit on 17 points and are only separated by goals difference. As the table portrays, both sides have had similar starts to the season and will be fairly pleased with themselves. Halle's last home game was an impressive victory over Ost rivals, Magdeburg. If they show the same determination as they did in that one, they might just be able to edge out their opponents this weekend. Saarbrücken come into this one on the back for 3 draws and one win in their last four games. Somewhat draw specialists this season, it wouldn't be surprising if this close fixture ends in a similar fashion.

FC Magdeburg vs SV Meppen

League leaders, Magdeburg, went into the international break on the back of a resounding 4:0 win against Türkgücü München. They were among the favourites to achieve promotion this season and are living up to the hype as things stand. Likewise, Meppen also achieved a crucial victory before the break to struggling Duisburg. It's going to be a tall order for Meppen to repeat their last result but never right off anything in this league.

Türkgücü München vs Wehen Wiesbaden (Sunday)

The away side sit 5th in the 3. Liga and will be keen to get a run going to see off the tough competition below them. One of those sides is, of course, Türkgücü. Although they're just inside the bottom half of the table, they could go level on points with Wiesbaden if they win. Out of all the games this weekend, this sums up the close nature of the third division.

Viktoria Köln vs Würzburger Kickers

Both teams occupy two spots in the relegation zone and need to start improving soon if they're to change their fortunes around. V.Köln have won their last two league games while Würzburger have lost theirs without registering a goal. The men from Der Dom Stadt will certainly fancy their chances in front of their fans.

SC Verl vs TSV Havelse (Monday)

The hosts haven't had a great start to the league and are only one point outside the relegation places. Their opponents however have been by far the worst side in the 3. Liga. It was only until speiltag 8 when they got their first point of the season. After that though, they did secure back-to-back victories against both Viktoria Köln and high-flyers Berlin. An encouraging sign that they can compete at this level. However, Verl will certainly be looking at this game knowing it's a great chance to steer away from the wrong end of the table.

Overall, it's another fascinating gameday in Germany's unpredictable third division. With the top three spots still up for grabs and the bottom four searching for much-needed victories, anything and everything is possible.



More about the match
More about the teams