'I thought James Rodriguez was fat as a ball'
Brazilian side Palmeiras considered signing James Rodriguez in 2009 when he was 17, but was put off because of his price - and his weight.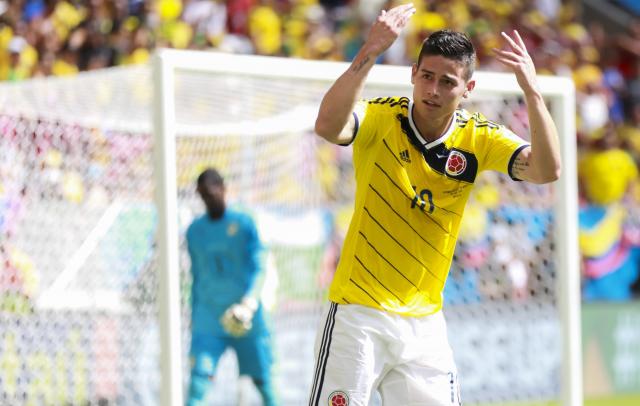 When James Rodriguez played for Banfield in Argentina, he was scouted by Brazilian side Palmeiras who watched the Bayern München star play in 2009.

However, Jorginho - Palmeiras' technical secretary and assistant coach at the time - wasn't impressed by Rodriguez whom he deemed overweight and too expensive back then.

"I went to see a Banfield game in 2009. James only played 45 minutes and was replaced at halftime. He was 17 years old, and I thought he was fat as a ball. And he wasn't cheap at the time. The Argentina club asked for five million dollars, and nobody in their right mind would pay so much for such a young player," Jorginho told ESPN Brasil and added:

"Today, I'm sure that they would want to kill me at Palmeiras for not signing him."

Instead, James Rodriguez joined FC Porto for €7,4 million in 2010.