Sané: World Cup snub makes me even more motivated
Leroy Sané says his omission from the German World Cup squad in the summer inspires him to do even more to improve.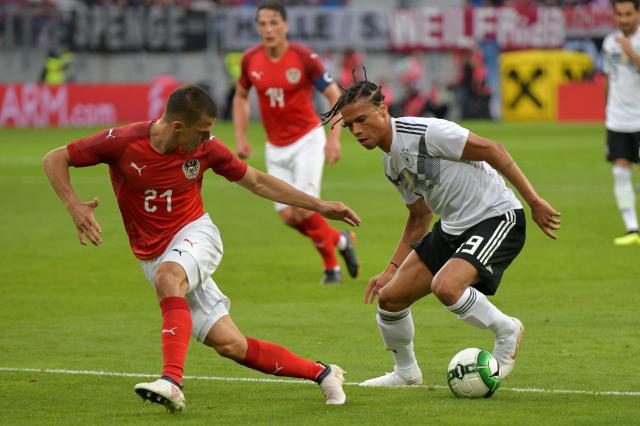 | | |
| --- | --- |
| Leroy Sané (right). | Photo: Granada, CC-by-SA 4.0 |
Manchester City winger Leroy Sané says Germany coach Joachim Löw's decision to leave him out of the World Cup squad in the summer has made him even more eager to improve.

"Of course, I was disappointed that I didn't go to the World Cup, and that makes me even more motivated. I want to improve every day," Sané said ahead of the coming UEFA Nations League games against Netherlands and France and added:

"I don't have any problems with criticism in general. It's even an incentive for me. I'm working to become a better fit for the team, also in terms of tactics."

Germany assistant coach Marcus Sorg says he has been pleased with Sané's reaction and underlines that it's important to remember that Sané is still just 22 years old.

"Leroy has always been committed. At one time or another, it may not have been in the way we want it, but you shouldn't forget that he's a young person. He has coped well with it and does all he can," Sorg said.

Sané may get the chance to impress when Germany face Netherlands on Saturday and France on Tuesday.