15.30 Kickoffs:
Schick carpet bombs Fürth, Hoffenheim rise to top four
By Peter Vice @ViceytheSS
SpVgg Greuther Fürth set a new record away at Leverkusen on Saturday, becoming the first top tier Bundesliga side ever to lose 12 consecutive fixtures in the first division.

No, your eyes do not deceive you. B04 striker Patrik Schick scored four goals and added an assist in 7-1 stomping of the Bundesliga's last-placed team.

There was plenty of other excitement in a set of 15:30 kickoffs that again featured an absurd number of goals. Just like last week, 23 tallies were recorded in the five fixtures.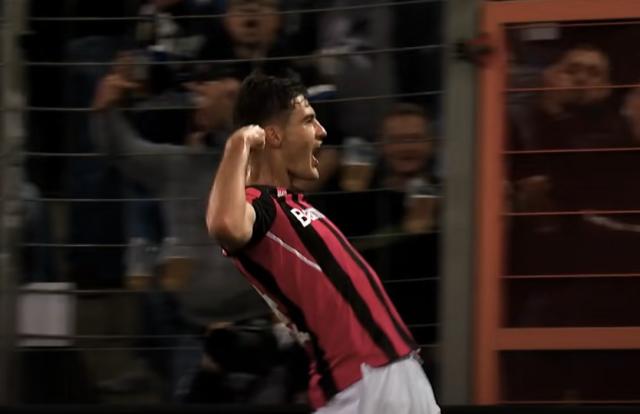 Greuther Fürth now have the dubious honor of recording the longest losing streak in Bundesliga history. A 1-7 humiliation at the BayArena ensured that Germany's Middle Fraconian club attained this record in a manner befitting of their nightmare season.


Kleeblatt head-coach Stefan Leitl made four changes to the XI that lost to Hoffenheim last week in the nine-goal blowout. Keenly aware that his defensive line required some changes after conceding nine, Leitl replaced three members of the back-four. Hans Nunoo Sarpei, Marco Meyerhöfer, and Simon Asta made way for Abdourahmane Barry, Sebastian Griesbeck, and Maximilian Bauer. Additionally, Jeremy Dudziak was preferred to Havard Nielsen.

The resulting 5-2-3 squared off against an unchanged Leverkusen lineup from the one that defeated Leipzig 3-1 last Sunday. Head-coach Gerardo Seoane had no reason to be dissatisfied with his squad after die Werkself won four of their last five matches. A slight tactical tweak nevertheless saw wingers Moussa Diaby and Amine Adli squeeze in a little bit for a more compressed 4-2-3-1.

The strategy seemed to be geared at allowing Fürth some space in which to operate before moving in with quick centralized counters. It proved difficult to see if this was working in the opening ten minutes amidst several stoppages and injury timeouts. The hosting Westphalians still scored early on their very first shot on goal. After a failed clearance in the 12th, Diaby swung in a cross that Adli finished off deftly with his knee.

Fürth nearly equalized one minute later when captain Branimir Hrgota hit the post. Bauer was able to turn in the equalizer, but was only able to do so because an offside Maximilian Christiansen affected the play. Match official Tobias Reichelwaved off the goal. Two minutes after that, the entire Fürth marking setup fell asleep whilst defending a free-kick. A completely unmarked Edmond Tapsoba turned home Florian Wirtz's service for the 2-0.

Seaone's men then dropped back to leisurely defend their comfortable lead. Three minutes after the half-hour mark the Franconian guests pulled one back. A very nice build approach on the left-hand side put Jamie Leweling through. The German U21 international struck a cross that Jonathan Tah inadvertently deflected onto Dudziak's foot. The summer signing from HSV accepted the gift and scored his first ever Bundesliga goal.


Bayer, having been significantly too casual after rushing out to the early lead, were all out of sorts. Keeper and captain Lukas Hradecky had to be alert to parry a fine effort from Fürth skipper Hrgota in the 44th. The SpVgg were indeed that close to the equalizer. It all came crashing down one minute after that, however, when Patrik Schick set up Piero Hincapie for the third Leverkusen goal as the match headed into first half injury time.

The Czech striker himself got a goal to add to his assist four minutes after the restart. After a prolonged period of injury interruptions and substitutions, it then became the Patrik Schick. Proving beyond even the slightest shadow of a doubt how immensely important his presence is for Germany's red company team, the emerging star for both club and country scored three more goals for his side.

Wirtz, Diaby, and Karim Bellarabi all got an opportunity to set the returning center-forward up down the stretch. Leitl's men could barely be bothered to even try as their hosts rolled over them in the most humiliating of fashions. The Bundesliga record was thus set in fitting style.

Elsewhere in the Bundesliga's 15:30 kickoffs, Sebastian Hoeneß' TSG Hoffenheim continued their impressive run of form with a 3-2 win over Frankfurt at home in the empty PreZero Arena. There were some very nice goals from both sides in a match played during a torrential downpour in Sinsheim. The Kraichgauer were nevertheless the better team and, deservedly, pull into the Bundesliga's top four right behind Leverkusen.

Bochum also beat Augsburg by a 3-2 scoreline, though the fixture at the WWK Arena was far less competitive. Bochum tolerated a small Augsburg comeback after a Sebastian Polter brace enabled the 1848ers to enter the dressing room with a 3-2 lead. Only in the final four minutes of normal time did a second FCA goal give the Fuggerstädter some slight hope.

Bielefeld were able to fight back against visiting Köln for a 1-1 draw at the Alm. The home side did well in the second half and will have been disappointed not to snatch all three points. Bo Svensson's Mainz managed to secure all three points at home with a 3-0 win over Wolfsburg. Early goals enabled the Rheinhessen to take a 2-0 lead already in the fourth minute.

VfL Florian Kohfeldt, now winless in four fixtures on the trot, made numerous tactical changes to absolutely no avail as Germany's green company team looked consistently lethargic all afternoon.



More about the match
More about the teams