Kruse equaliser not enough as Union Berlin's Conference League campaign comes to an end after 1-1 draw
By Ultan Corcoran @UltanCorcoran
Union battled hard but fell behind early in the second-half, leaving Urs Fischer's side with an impossible mountain to climb.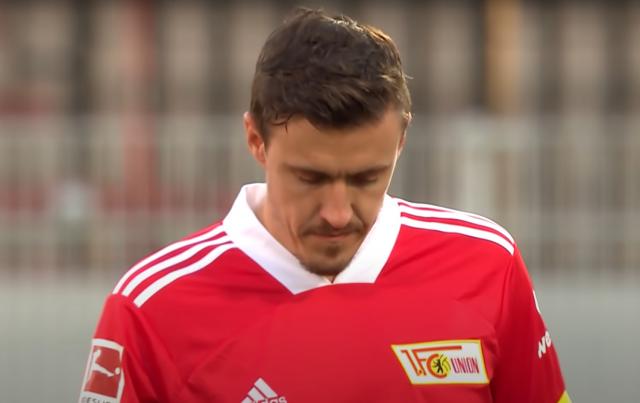 Union faced Slavia Praha in their final Conference group stage 'home game' played in arch-rival Hertha's snow laden Olympiastadion. Urs Fischer made two changes from their heroic 2-1 win over RB Leipzig. Captain Christopher Trimmel was reinstated in the right wing-back position, while goalkeeper Ronnow replaced German veteran Luthe between the sticks. Union players and fans alike were well aware this was a must win game prior to kick-off if the club wished to progress to the knockout rounds.


Despite Awoniyi coming close to getting his shots off on a handful of occasions, Kruse's heavily deflected strike on 16 minutes nearly looped into the Slavia Praha net for an early lead. Unfortunately, the ball dropped just wide of the upright.

After 33 first-half minutes there appeared to be no real flow to the game yet Die Eisernen's looked to be more fluid side in the early stages. However, the team from the Czech capital grew in confidence and came closest to breaking the deadlock when Tomas Holes cracked a first-time effort off the crossbar. This came as a bit of a wakeup call for the Berlin side.

Goalless at half time was the outcome, with the visiting side the happier of the two knowing the current result and shared point apiece would guarantee passage through the group stages.

Baumgartl came close immediately after the restart for Union. Giesselmann's freekick presented the centre-half with two quickfire opportunities, but Mandous in goal was able to do just enough for the visitors to keep the score 0-0.

On 50 minutes however, Slavia drew first blood. Baumgartl, so close to finding the net at the opposite end, delivered an appalling back pass which striker Schranz took advantage of. His finish was nothing short of stunning as he picked out the top left corner bending the ball in with the outside of his foot.


Union gave themselves a glimmer of hope with just under a half hour to play. A half-cleared corner landed at the feet of Kruse who managed to force his low shot through the mass of bodies in the area to draw his side level.

Fischer's brave side threw everything they had at the Slavia rear-guard for the final 10 minutes, but they failed to carve out that goal they so desperately required. The knockout rounds just a bridge too far for a gallant FC Union, who can still be proud of their first European campaign in 20 years.




Related stories