Report:
Fürth prepare to shed quartet
By Peter Vice @ViceytheSS
German footballing magazine Kicker reports that SpVgg Greuther Fürth's January personnel restock shall begin with the offloading of four players.

The subtractions before the new additions shall supposedly begin with Adrian Fein, Nils Seufert, Abdourahmane Barry, and Hans Nunoo Sarpei.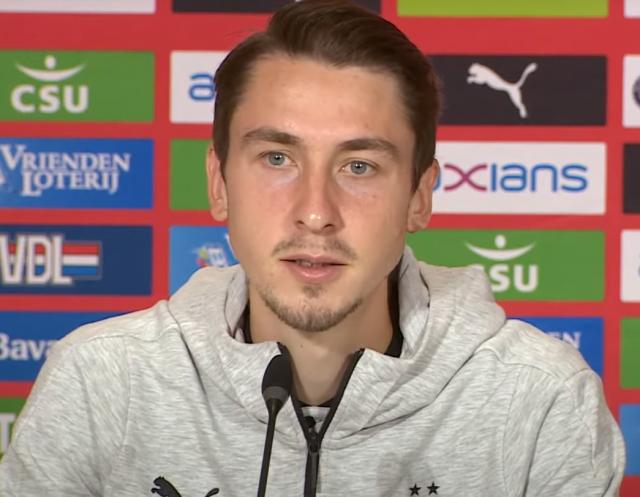 With five points through the first half of the season, SpVgg Greuther narrowly avoided the worst Hin-Runde in Bundesliga history. The loyal fans of Tasmania Berlin will be pleased to know that, much as was the case last year with FC Schalke 04 last year, a very bad Bundesliga club left one of their records intact.




Tasmania's 1965/66 amateur side collected just four points through the first half of their campaign. Fürth's draw against Augsburg on 2021's final matchday ensured that Tasmania once again held on to a dubious distinction. With one win and two draws, the Franconians have five points through 17 fixtures.

As to where the 18th placed Kleeblatt can hope to go from here, it does not appear as if remaining in the league still counts as much of an option. While it's true that FSV Mainz avoided the drop despite having just seven points at the same time last year, the circumstances aren't really comparable. Germany's preeminent footballing publication reports that SpVgg sporting director Rachid Azzouzi mostly focuses on getting players off the payroll for now.

This apparently begins with terminating the loan contract of FC Bayern München midfielder Adrian Fein early. The 22-year-old has made just four appearances across all competitions for his loan club in what Kicker magazine labels a "misunderstanding". A €2.5 million valued defensive midfielder is thus due back in Munich, from where he'll likely be loaned out again.

In the case of Mannheim native Nils Seufert, Fürth reportedly wish to park one of their bigger summer signings in the 2. Bundesliga. The Kleeblätter were able to acquire the former FC Kaiserslautern and Arminia Bielefeld midfielder's services on a free this offseason, but Azzouzi wishes to find another club willing to take his wages on for now.

The two remaining players shall find themselves out of contract in the summer. Accordingly, the Middle Franconians wish to cash in. Twenty-one-year old center halve Abdourahmane Barry and slightly older CB/sweeper Hans Nunoo Sarpei could conceivably fetch €500,000 or more apiece.




Sarpei is a player who has been garnering some attention this season despite being very much underutilized by head-coach Stefan Leitl. The nephew of former Bundesliga star Hans Adu Sarpei remains a player many would like to see log some minutes on a better team.

At this juncture, rumors continue to swirl that Fürth consider bringing in back-up Liverpool goalkeeper Loris Karius in to replace Sascha Burchert between the sticks after Marius Funk was lost for the season. Given that sporting director Azzouzi currently seeks to slash payroll, this seems highly unlikely to take place.



Related stories