Frankfurt unable to down Augsburg in Pepi's first Bundesliga start
By Scott Reynolds
Absence of Kostic, Trapp felt in missed opportunity for Eintracht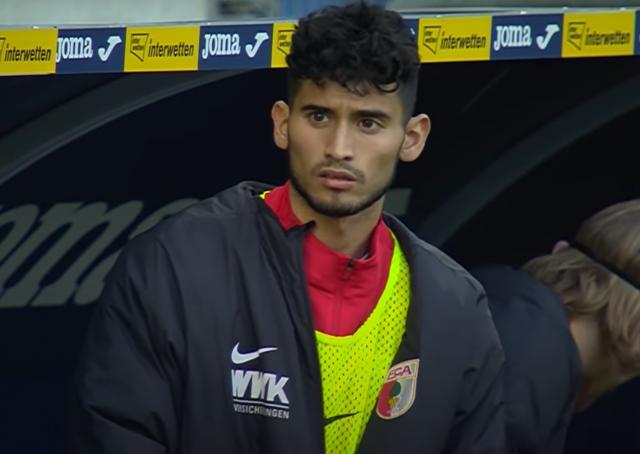 Eintracht Frankfurt was left rueing unconverted scoring chances at the end of their Sunday afternoon duel away to FC Augsburg, as their charge towards the Bundesliga's European places has hit a speed bump in January after an impressive end to the calendar year that brought back memories of their successful 2020-21 campaign, which saw them finish just shy of a spot in the Champions League while playing some of the most exciting football to be seen in Germany, scoring more often than every other team not based in Munich or Dortmund.




After a demoralizing late-stage collapse against BVB last weekend-Frankfurt led 2-0 until the 71st minute and went on to lose the match-Oliver Glasner's squad were dealt a hefty blow prior to today's engagement when key players Filip Kostic and Kevin Trapp tested positive for COVID-19. Kostic's skill in the final third may have helped to create a winning goal from their 2.1 xG, and one can also easily imagine Trapp getting the save on Michael Gregoritsch's equalizer at 38', when 20-year old keeper Diant Ramaj, in his Bundesliga debut, dove the wrong way on a shot that, while well-placed, came in close from a sharp angle. The guests went ahead at the 22 minute mark when Daichi Kamada danced around FCA keeper Rafael Gikiewicz and rolled the ball into the corner of the net to complete a clinical counterattack, but were unable to complete subsequent assaults on the enemy target.

Augsburg, despite coming agonizingly close to taking a late lead on a stoppage-time chance off the foot of Florian Niederlechner, will be pleased to take a crucial point from a strong opponent as they continue to walk a tightrope just above the relegation places. Prize teenage acquisition Ricardo Pepi made his first appearance in the starting XI, and created a dangerous chance early on, using his speed to get in behind the Frankfurt defenders. Managing 10 shot attempts and a 48% possession mark against an able (though depleted) squad opposite them bodes well for their chances to climb into a more stable position in the league standings over the coming weeks.

The match increasingly took on the character of the lifeless WWK Arena as the minutes ticked past; a sadly not-uncommon feature of recent weeks in the Bundesliga, as teams readjust to playing without their supporters urging them on due to COVID-19 restrictions in Germany.

The men from Hesse can be consoled by the fact that they remain only 3 points behind current 4th-place holders TSG Hoffenheim, and hopeful for a swift return of their two infected stars-Glasner described their test results as "borderline positive", indicating the possibility of false positives, or at least a quick and non-disruptive return to virus-free status. A damaging infection to either player could have serious repercussions for their chase for the upper reaches of the table.





Related stories