Hütter and Weinzierl prepare for reassessments ahead of next season
By Peter Vice @ViceytheSS
With one last matchday to go in the 2021/22 German Bundesliga, questions as to whether trainers Adi Hütter (Gladbach) and Markus Weinzierl (Augsburg) will continue to coach their teams next year remain.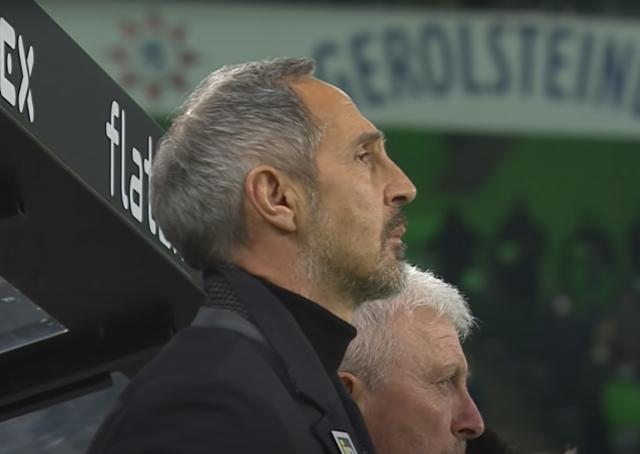 Seeing as how he arrived in town towing a €7.5 million dollar price tag, one expected Adi Hütter to remain the head-coach of Borussia Mönchengladbach for several years to come. A disappointing season like the one soon-to-be-completed could have been weathered, but the sudden unexpected departure of the sporting director who brought Hütter in has all parties involved needing to reassess the arrangement.


In recent statements, both the Hütter and new BMG sporting director Roland Virkus have repeatedly stated that there would be a sit-down after the season so that everyone can discuss the way forward. It's unclear whether Hütter himself still wants the job. After watching his former club Eintracht Frankfurt reach the Europa League Final, the 52-year-old Austrian may not be interested in a prolonged rebuilding project with his current team.

"I have a contract," Hütter said rather placidly at his most recent press conference, "I have no other plans."

For his part, Virkus noted that the club "wants" to go into the next season with Hütter at the helm. There remains a significant difference between "want" and "will". The club could perhaps more easily cut their losses with a simple buyout. Facing years during which he won't get a particularly high-profile roster, Hütter would surely be amenable to keeping the financial separation low and amenable to his employers.

Another top flight head-coach in for a post-season sit-down is Augsburg's Markus Weinzierl. The 47-year-old is actually out of contract with the Fuggerstädter at the end of June. After rescuing the club from relegation last year and keeping them largely above the relegation fray this season, FCA sporting director Stefan Reuter made public that there had been ongoing talks with the gaffer.

Still, no contract extension has been agreed to yet. Speaking at his final pre-match presser ahead of a season concluding match against Fürth, Weinzierl emphasized that he hadn't made a decision about his future with the club. Tellingly, he even revealed that he had "one or two questions" for Reuter ahead of their planned sit-down.

"It's always the objective to finish above your budget and above your means," Weinzierl noted when reflecting upon the season, "One always wants more. We've got a great foundation here and I believe we've got great potential, but one never gets better for free."



Related stories