Hamann doesn't believe in Bayern
Ex-Germany international Dietmar Hamann says he doesn't believe Bayern München will win the Bundesliga title.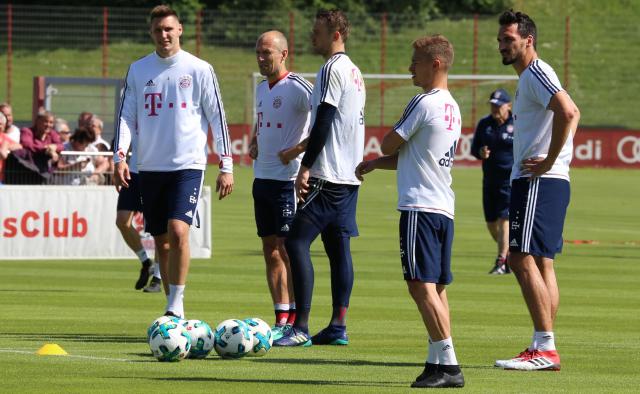 Photo: Rufus46/CC-by-SA 3.0

Bayern München have won the Bundesliga title six seasons in a row, but their streak is now likely to come to an end, says former German international Dietmar Hamann.

After Bayern's 2-3 loss to Borussia Dortmund on Saturday, Hamann is doubtful the Bavarians can bounce back to win the title.

"It can't be ruled out that they will still be champions. But it doesn't seem so. I don't believe they will," Hamann told Sky and continued:

"Dortmund are seven points clear of them and have a much better goal difference. Leipzig and Gladbach are also ahead of Bayern, and I have a lot of trust in them as well this year."

According to Hamann, Bayern were lucky not to lose Saturday's game against Dortmund by a bigger margin.

"BVB scored three goals, and they missed two one thousand percent chances. They could and should have scored four or five goals," Hamann said.

Bayern München are currently just in fifth place.