Matthäus: Boateng could be left out for a very long time
Jerome Boateng has been left out of Germany's squad for the upcoming games - and he may have to prepare himself for a long break from the national team, Lothar Matthäus states.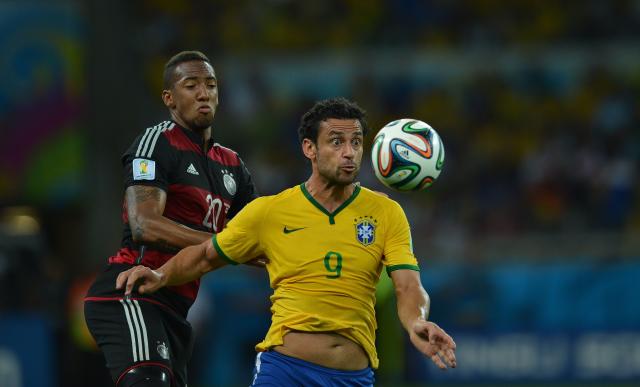 When the German national team squad for the upcoming fixtures against Russia and the Netherlands was announced, Jerome Boateng's name wasn't on the list.

Both Boateng and Germany coach Joachim Löw have made it clear that they mutually decided that the Bayern defender needs a break. But according to ex-Germany international and Sky pundit Lothar Matthäus, that break could turn out to be longer than many expect.

Matthäus suspects that Boateng annoyed Löw by returning to Bavaria with an alleged injury prior to Germany's 1-2 defeat to France in October despite being able to train on the day of the game. In addition to that, the Germany coach maybe just prefers other options in the central defence at the moment.

"In the eyes of 'Jogi' Löw, Jerome Boateng is currently not strong enough for the German national team. At first, Löw has given him a break for the upcoming international games," Matthäus wrote in his column for Sky and continued:

"I think several factors can explain this. First of all, of course, his performances in the last few months. But I can also well imagine that the Germany coach didn't like that Jerome left with an injury after the 0-3 loss to the Netherlands and then completed a full training session at Bayern on the day of the France game."

"Löw made it clear in an interview with Sky on Saturday that there are many alternatives to Jerome in the form of young players such as Ginter, Süle, Rüdiger and the highly-rated under-21 captain Jonathan Tah. It could be that Jerome Boateng will have to take a break from the national team for a very long time - as long as Löw is in charge," Matthäus wrote.

Boateng made his international debut in 2009 and has played 76 games for Germany.