Hanslik, Hercher, and Raab ensure Kaiserslautern promotion to 2. Bundesliga
By Peter Vice @ViceytheSS
Four years after their humiliating first-ever relegation into Germany's third footballing tier, historic 1. FC Kaiserslautern have earned promotion back to the 2. Bundesliga! Rheinland Pfalz's "Red Devils" secured promotion amid a thick pyrotechnic fog at the Rudolf-Harbig-Stadion in Dresden on Tuesday night.

A set relegation-promotion playoff legs marked by generally poor football and a scoreless deadlock was finally broken when Daniel Hanslik scored for Lautern in the 59th minute of the second leg. Some excellent goalkeeping from Matteo Raab preserved the scoreline until Philipp Hercher added the decisive goal at 90+2. 

Celebrations were postponed for twelve minutes afterwards as frustrated Dynamo fans threw live flares onto the pitch.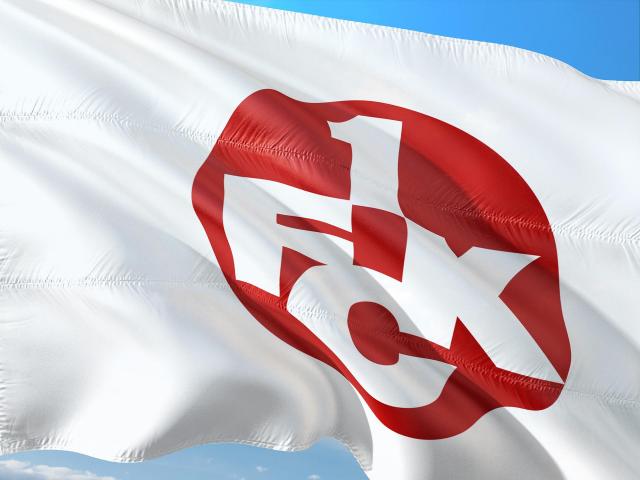 The 2021/22 post season promotion relegation-playoffs between Germany's second and third tiers belong to four-time German champions 1. FC Kaiserslautern! After nearly 150 minutes of scoreless football, the Rote Teufel from the Palatinate broke through via a goal from Daniel Hanslik. Philipp Hercher added a second two minutes into second half stoppage time to seal the 2-0 aggregate win.




After flares thrown onto the pitch forced twelve minutes of additional stoppage time, Lautern players were finally able to commemorate the accomplishment with their traveling contingent of fan support at the Rudolf-Harbig-Stadion in Dresden.

Dresden trainer Guerino Capretti had to start a fresh set of double sixes. Paul Will (concussion) and Michael Akoto (foot injury) were not available for selection this time. Yannick Stark and Julius Kade we're deputized to make it work in deep midfield. Capretti also benched Guram Giorbelidze in favor of Rain Becker. The SGD lined up in what looked like a 4-2-3-1.

Lautern trainer Dirk Schuster actually got a pair of players back from injury. Philipp Hercher and Hikmet Ciftci were once again deemed fit. Hercher took over the right flank for Kenny Prince Redondo whilst Ciftci replaced Julian Niehues in the sweeper spot. Die rote Teufel maintained their 4-2-3-1. The 3. Liga's best defense and the 3. Liga's weakest attack thus mirrored one another tactically.

Schuster's guests clearly operated in a much harder forward press than they did at home in the reverse fixture. The Pfälzer were able to work the ball into lead-striker Terrance Boyd in the box early. The German-American forward nevertheless always found an SGD actor obstructing his path. There was some hustle and bustle to the opening quarter of an hour, with both sides clearly nervous and turning the ball over frequently.

Dresden winger Ransford-Yeboah Königsdörffer forced the first save out of FCK keeper Matheo Raab at the 15-minute-mark. At the other end, Mike Wudnerlich got SGD net-minder Kevin Broll with a distance effort in the 19th. Quite a bit of action on the flanks from both teams through a high tempo first-half. Before the half-hour mark, the opponents had racked up 11 combined efforts on goal.




More hard injury luck for Capretti in the 30th as it became apparent that Stark couldn't continue. Former FC Bayern campus prospect Oliver Batista Meier--a native of Kaiserslautern--strode on to serve as the sixth Dresden player to work as a six between the two legs. The pace of the match tapered off considerably in the final 15 minutes.

At the half, one could safely say that overall play was certainly better than on Friday. Virtually all of the efforts furnished didn't call the respective keepers into action. Capretti made another change at the half in an effort to get his attack going. Winger Agyemang Diawusie took a seat whilst short striker 

Panagiotis Vlachodimos came on to work as a second striker in a 4-4-2. 



A slow start to the second 45 saw both teams continue to struggle creating anything of note. Suddenly, in the 58th, Lautern shook themselves out of their slumber from nowhere. Dynamo keeper Broll made sprawling save of a Boyd header off a corner. Less than a minute later, the Pfälzer had the lead. Marlond Ritter capitalized on a Dresden turnover. Daniel Hanslik received the ball via Wunderlich and finished cooly for the 1-0.

The opening goal--after 149 minutes of scoreless football in this playoff--woke the hosts up. A fantastic double save from FCK keeper Raab, not to mention a great clearance off the line, prevented Dresden from scoring the equalizer in the 63rd. Raab made another fabulous save on a Batista Meier free-kick in the 71st.

Capretti's trailing side managed to keep the pressure on. Batista Meier moved up with plenty of audacity and sent in several inviting deliveries from the left. Königsdörfer needed to do much better with one such service in the 78th. Raab's job was made far too easy with a lax header. Raab had to double-fish out another fine Batista Meier cross in the 82nd.

The final phase proved quite exciting. Redondo and Boyd someone managed to muck up a perfect breakaway for Lautern in the 83rd. The former initially didn't spot the latter trailing on the counter. When a late square fortuitously ended up directly in Boyd's pass, the FCK striker flashed over from close range in front of an empty net.

Raab once again saved his side in the 86th when he rushed out to meet Vlachodimos on a lethal run. Kaiserslautern's net-minder made a wonderful save with an aptly-placed boot. Dresden continued to take risks as the match went into injury time. This only led to multiple FCK counters. Hercher ended up polishing one of them off at 90+2 after Simon Stehle's strong run to the touchline.

Dynamo fans--frustrated by the fact that their team would suffer relegation back to the 3. Bundesliga just one year after being promoted--proceeded to throw live flares onto their own pitch. Match official Daniel Siebert twice stopped the match, yet remained intent on playing every last minute of stoppage time. After a long delay, Lautern were finally able to celebrate their promotion.



Related stories