Less support for the German national team
Until now, all Germany's home games in 2018 have been sold out - but 'Die Mannschaft' will most likely not face Russia and the Netherlands in full stadiums.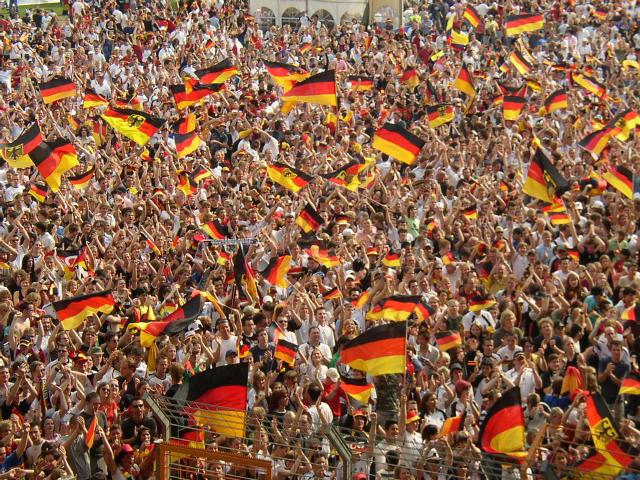 | | |
| --- | --- |
| German fans celebrating. | © Arne Müseler / arne-mueseler.de / CC-BY-SA-3.0 |
The worst year of Joachim Löw's agelong tenure as Germany coach seems to have left its mark on the supporters of 'Die Mannschaft'.

All of Germany's home games in 2018 have been sold out so far, but the upcoming games against Russia and the Netherlands probably won't be.

According to SID, only 30.000 tickets have been sold for the friendly against Russia on Thursday at the Red Bull Arena in Leipzig - a stadium that has a capacity of 42.959.

Meanwhile, only 36.000 people have secured a ticket for Monday's UEFA Nations League match against the Netherlands at the Veltins Arena which has a capacity of 62.271.

The German Football Association (DFB) has tried encouraging the fans with public training sessions, lower tickets prices and so on, but Germany coach Joachim Löw is aware it's a hard job after a tough year.

"We know that we didn't play very inspiring football this year and delivered bad results," he told SID.