Füllkrug expresses interest in SV skipper role:
"I've always looked forward to being a captain."
By Peter Vice @ViceytheSS
It has been, by all accounts a pretty bumpy ride at SV Werder Bremen for Niclas Füllkrug since the veteran striker transferred to the club in 2019. Two injury-riddled seasons in the top flight left the 29-year-old unable to help the club avoid relegation. Earlier this season in 2. Bundesliga, Füllkrug found himself suspended following a spat with club administrator Clemens Fritz. 

Despite all of this, Füllkrug wishes to remain at the club beyond the end of his 2023 expiring contract. Conveying these views in an interview scheduled to be published in the Monday print edition of German footballing magazine Kicker, Füllkrug also expressed interest in the squad captaincy.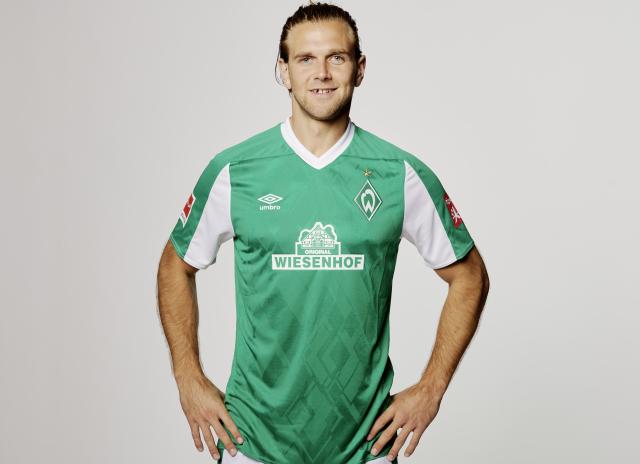 | | |
| --- | --- |
| Niclas Füllkrug. | Photo: Werder Bremen |
Ten rounds into the most recent 2. Bundesliga campaign, it appeared as if things could not have been going worse for Werder Bremen striker Niclas Füllkrug. The one-time prolific goalscorer--used primarily as a substitute in head-coach Markus Anfang's squad--had just one goal to his name. The 29-year-old also earned a suspension following a locker room altercation with licensing director Clemens Fritz.


The story of SV Werder Bremens woeful last two years in the German top flight had much to do with Füllkrug's inability to remain fit. Brought in from his hometown of Hannover for a hefty reported price tag of €7 million, Füllkrug missed almost the entire 2019/20 campaign with injury. Florian Kohfeldt's Hanseaten only narrowly managed to avoid relegation that year via the playoffs.

After making just eight league appearances in the 2019/20 season, Füllkrug only managed to double that in another injury-plagued season. Thanks in large part to the fact that the oft-hurt Füllkrug could only contribute six league goals that year, Werder were relegated after the 2020/21 campaign.

Maligned as something of a transfer flop and practically friendless in the front office, matters were not looking good at all. The team itself was mired in mid-table mediocrity. Werder remained in 10th place through the month of November. A bleak season under a coach (Markus Anfang) who famously faked his COVID vaccination credentials was taking shape.

Few foresaw the turnaround that would take place under former Holstein Kiel trainer Ole Werner when the 31-year-old took control at the beginning of December. The Hanseaten were able to bounce back immediately, winning their first seven games under their new head-coach.  Werner's Bremen went 11 straight league fixtures unbeaten, rising to the top of the table at the end of round 25.

Füllkrug found new life under the new coaching regime. As part of a two-striker-set together with Marvin Ducksch, Füllkrug scored ten goals during that span. Naturally, the veteran's feelings about his club changed at this time. Like many Werder professionals, Füllkrug credited Werner.


"For most players, Ole is a reason why they haven't looked around for other clubs after the season," Füllkrug told journalist Tim Lüddecke in an interview scheduled to be published in the Monday print edition of German footballing magazine Kicker, ""He's very affable. I'm doing well here and want to stay."

Füllkrug's contract is set to expire at the end of next season. An extension could be in the cards, as the administrator with whom Füllkrug had his early season spat also revealed in a separate interview for the article. Clemens Fritz confirmed the player's value to the squad.

"We know about Niclas' qualities and his importance to the team," Fritz noted "We will certainly sit down for calm talks soon. We already had an initial exchange towards the end of last season."

Should Füllkrug be serious about remaining at Werder, the 29-year-old veteran will almost certainly have to take a pay cut. With an annual salary of €2.5 million, he is (according to most reports) the highest paid player on the roster. The club administrative team may have to structure something more economical in a new deal.

Perhaps something a bit more important than money could convince Füllkrug to stay. The departure of defender Ömer Toprak leaves the team in need of a new captain. Asked about potentially filling the vacancy, Füllkrug's attempts to remain noncommittal didn't last for terribly long.

"I'd rather strengthen my role in the team than go elsewhere," he said, "I like responsibility, but I could also take it on without taking on an armband. It is, naturally, an office that is associated with plenty pride and honor. I've felt that way since I was a kid and I've always looked forward to being a captain."



More about Niclas Füllkrug
More about Bremen