Mintzlaff gives update on Leipzig's search for a new sporting director
By Rune Gjerulff @runegjerulff
Due to a change of plans, RB Leipzig will not be able to announce their new sporting director before the transfer window has closed.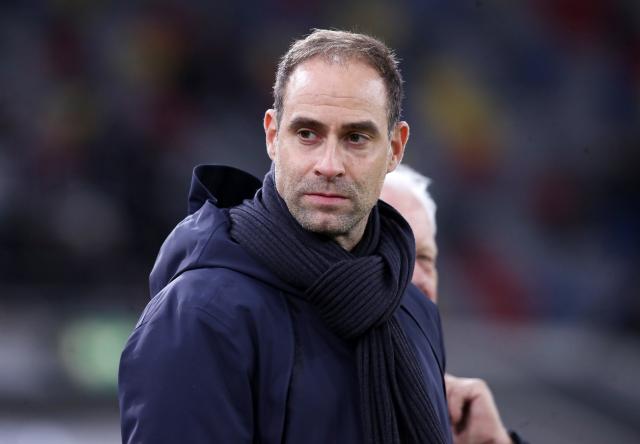 | | |
| --- | --- |
| Oliver Mintzlaff. | Photo: GEPA Pictures/Sven Sonntag |
RB Leipzig CEO Oliver Mintzlaff has provided an update on the club's search for a new sporting director.




Markus Krösche left the position to join Eintracht Frankfurt ahead of the 2021/22 season, and Leipzig are yet to reveal who will replace him.

Speaking an interview on the club's website, Mintzlaff explained why the announcement has been a long time coming.

"I know that I said we would present a new sports director in July. However, things have developed differently in the short term: In the weeks after the DFB-Pokal final, we called off the deal with the candidate we had already reached an agreement with for a variety of reasons. One reason was that, at the same time, another door surprisingly opened for us, which we had an extremely big opportunity. However, we will unfortunately not be able to present this said sporting director in July, but - for understandable reasons - not until after the end of the current transfer window," said Minzlaff and continued:

"I am aware that this is very unsatisfactory for many fans and supporters for the time being. I understand that completely. But at the end of the day, it's not about satisfying the public, it's about finding the right long-term solution when it comes to the interests of the club and a successful future. We always had and still have a plan. That's why all the words I've chosen so far in connection with this personnel matter will be put into practice, no one has to worry.

"We were looking for someone who could further develop the club, become a face of RB Leipzig and also represent the club in the best possible way alongside the coaching team and squad. After all, we are not under pressure, but have been working for 15 months in a constellation with which we have played the best season in our club's history. I would like to take this opportunity to say that the sporting processes have gone very well recently: We have emerged stronger from our first real crisis, have stood closely together and made the right decisions. At the same time, preparations for the new season were and are running smoothly."



More about RB Leipzig