Report: Kovac talked about his possible sacking at a dramatic team meeting
Reportedly, Niko Kovac has addressed his potential sacking and lashed out at his players at a team meeting ahead of Tuesday's game against Benfica.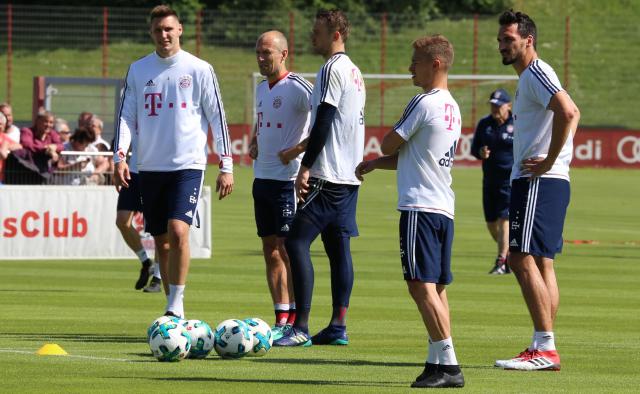 Photo: Rufus46/CC-by-SA 3.0

The under-pressure Bayern München coach Niko Kovac is said to be on the verge of losing his job after Saturday's disappointing 3-3 draw with Fortuna Düsseldorf.

And, apparently, Kovac hastalked about his potential sacking in front of his players at a team meeting in the build-up to Tuesday's Champions League game against Benfica.

According to Bild, Kovac made it clear to his players that he believes they are to blame for the recent bad results and accused them of having a 'German cozy mentality' and for not being willing to work hard enough.

Kovac also explained that he's upset that many of the club's players have a supercilious attitude towards him and frequently question his decisions.

Additionally, the Bayern coach said that he may be gone soon, "but he wants to do something first". Whether he was referring to changes in personnel for the game against Benfica or something else is unknown - reportedly, his words left the players baffled.

At Monday's press conference, Kovac described his relationship with his players as 'exceptionally good', although he admitted he has had discussions with some of them recently. However, Bild's report about the dramatic team meeting tells a different story.