Stuttgart also bring in Cacau for front office job
By Peter Vice @ViceytheSS
In what has been a very busy week for the VfB Stuttgart front office, the Württemberg club also revealed on Wednesday that another former German national team player with a VfB past would be coming on board.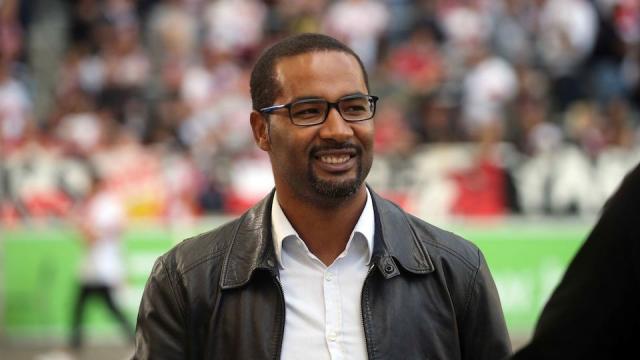 Just two days after unveiling Philipp Lahm, Sami Khedira, and Christian Gentner as new employees of the club, VfB Stuttgart announced that they had brought in another popular former player to work in the team's front office. Club legend and former German national team standout "Cacau" (Claudemir Jeronimo Barreto) will be coming on board as a marketing liaison, brand ambassador, and future coordinator of legacy matches for charity.


The extremely popular former VfB striker scored 80 goals in 263 professional appearances for the Swabians between 2003 and 2014. He helped lead the club to the Bundesliga title during the 2006/07 season. Despite being a naturalized German citizen, the Sao Paolo native was embraced by the German footballing populace for his frequent displays of love for his adopted homeland.

When lining up for the German national team, Cacau was known to belt out the German national anthem so loudly that none of the other players could be heard. His former Stuttgart teammates, following the lead of Swiss fullback Ludovic Magnin, nicknamed him "Helmut" as a means of bestowing upon him a proper German name.

Cacau called his new appointment an "honor" and thanked new Stuttgart CEO Alexander Wehrle for his recruitment efforts. The 41-year-old also expressed an eagerness to work with his new boss, chief marketing officer Rouven Kasper. The Marketing CEO himself commented on the recent administrative moves of the club, emphasizing the importance of bringing in so many former players.

"We want to get closer to our club legends again," Kasper said in a statement accompanying the new signing "The appreciation for great former players conveys the identity and charisma of a great traditional club like VfB."

"Placing of tradition and legends on a new professional footing is an important part of our brand identity," the manager continued, "It's is also an opportunity to open up new avenues and possibilities in marketing."



Der ehemalige deutsche Nationalspieler und #VfB-Profi #Cacau übernimmt die neu geschaffene Position des Markenbotschafters beim VfB Stuttgart.

Zur Meldung 🔗➡ https://t.co/OzEmwFIinT

— VfB Stuttgart (@VfB) September 14, 2022
More about Stuttgart