Uth comments on his difficult start at Schalke 04
Mark Uth has opened up on his disappointing start to life at Schalke 04.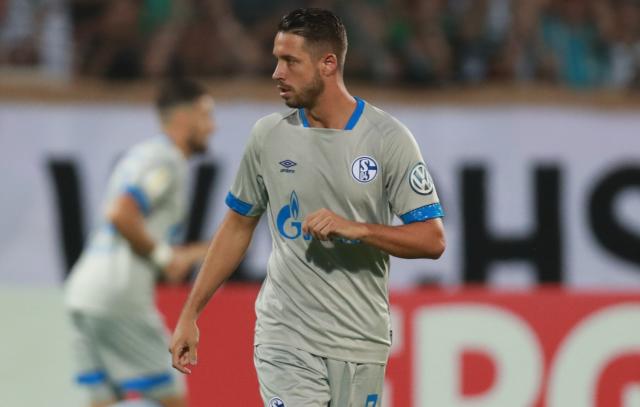 | | |
| --- | --- |
| Mark Uth. | Photo: Sandro Halank, Wikimedia Commons, CC BY-SA 3.0 |
It looked like Schalke 04 made a bargain when they signed Mark Uth on a free transfer from Hoffenheim ahead of this season. However, the 27-year-old is yet to really make an impact in Gelsenkirchen.

The striker netted 14 times in 31 Bundesliga appearances for Hoffenheim last season, but has just scored once in 11 league games for Schalke so far.

Although the former Heerenveen striker admits he has struggled at Schalke so far, he says he has been in a similar position and overcome it previously in his career.

"I have struggled a bit in the beginning at every club I've played for. Obviously, I wish it hadn't been like that. I even had problems in the Netherlands, because I didn't play. At Hoffenheim, I struggled for half a year, and here, it has now been four months," Uth said in an interview with Sky.

But it isn't just Uth who has struggled. Schalke have generally had an underwhelming season until now and are just 13th in the Bundesliga table.

"We're not in the position we want to be in, but we have to shake it off. We need to virtually forget the first half of the season, but learn from the mistakes," Uth said when he was asked about his club's disappointing season so far.

The striker spent the last part of 2018 on the sidelines with a thigh injury, but he's now back on the pich and ready for the second half of the season.

"I feel fine, my thigh feels good. We're still being a little bit careful that I don't get too tired or do something stupid. But apart from that, everything is great," Uth explained.