Alcacer: 'I'm not happy when I'm sitting on the bench'
Paco Alcacer has talked about his role as Borussia Dortmund's super-sub this season.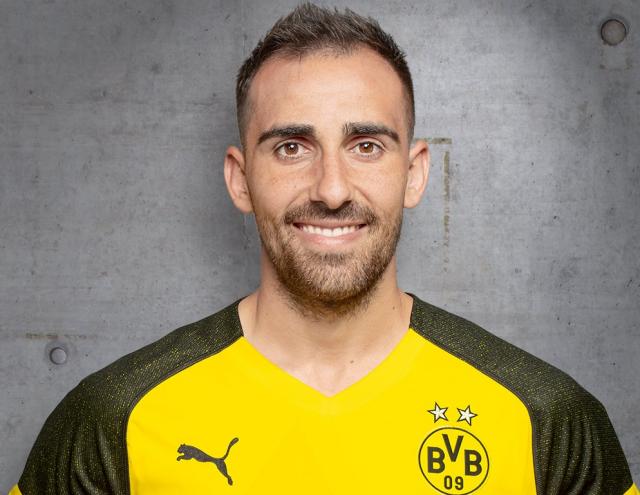 | | |
| --- | --- |
| Paco Alcacer. | Photo: Borussia Dortmund |
Paco Alcacer has been a revelation at Borussia Dortmund since moving to Germany from FC Barcelona in the summer, scoring 12 goals in 12 Bundesliga games so far.

What makes the striker's record even more impressive is that he has just been on the pitch for about 500 minutes in the league so far this season as he has often been used as a substitute.

When asked about role as super-sub, Alcacer explains that he understands why he isn't starting every game after two years in Barcelona without a lot of match practice. But the 25-year-old also admits that he isn't happy when he's sitting on the bench, because he's always striving to play.

"Since joining BVB, I'm finally feeling important again. I've played very little in Barcelona for the past two years. That's why I understand that I haven't always played from the start so far. Every footballer wants to play. I'm not happy when I'm sitting on the bench. But if we're having so much success as a team, it's okay. Because getting a title is always great," Alcacer said in an interview with Sport Bild.

"I only have one thing in my head: I want to score goals and help the team. This has worked perfectly in the past few months. Actually, I've been a little surprised with the ease that I've been scoring the goals with. But I have to say that my teammates have a big part in it. They often make it easy for me to score," the striker said.

Alcacer has been struck by a number of muscle injuries during the first half of the season at Dortmund, and that hasn't come as a surprise to him.

"If you suddenly have to play every three days after not playing regularly for two years, that's a big change for the body. I was aware of that," Alcacer said and added:

"But I work with the coaching team to get my body up to 100 percent efficiency. I want to avoid injuries in the second half of the season."

Paco Alcacer initially joined Borussia Dortmund on loan, but after the striker's impressive start to life at Signal Iduna Park, the Bundesliga club paid €23 million to make the deal permanent.