Eberl defends RB-system player pipeline: "We don't have an advantage."
By Peter Weis @PeterVicey
Speaking to German broadcaster DAZN ahead of last night's match against Borussia Dortmund, RB Leipzig sporting director Max Eberl spoke on the RB system player pipeline.

Eberl also confirmed that former Mainz and Schalke sporting director Rouven Schröder is on the verge of joining his front-office team.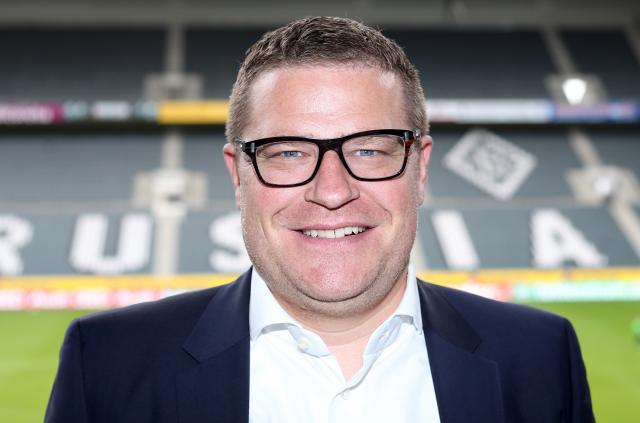 The signing of RB Salzburg midfielder Nicolas Seiwald for some €20 million last weekend once again put those representing the Red Bull GmBH on the defensive with regard to the corporate footballing model that allows RB Leipzig to replenish their roster via a transnational MNC-network. Long-time club man Emil Forsberg spoke on the criticisms of the RB pipeline on Tuesday. During Friday night's RB-BVB matchup, Leipzig sporting director Max Eberl got his turn.


"In the final analysis, I must try and bring the best players to Leipzig," Eberl told German broadcaster DAZN ahead of Friday night's kickoff, "and if the best player capable of replacing Konny Laimer plays in Salzburg, then I will continue to look around there."

Eberl was directly questioned about the criticism he leveled against Leipzig whilst serving as Borussia Mönchengladbach's sporting director back in 2016. When working for a different club, Eberl claimed that he felt Leipzig's ability to replenish their roster via the Salzburg affiliate "left a stale taste" in his mouth. Eberl used de-personalizing language to describe how, obviously enough, his personal situation had been altered.

"I said something about an opponent once upon a time," Eberl noted, "Seven years later, the footballing world has been turned on its head. Salzburg is a club at which we look for players. We don't really have an advantage. Just like any club, we will try to bring the best players to our team."

When Eberl referred to "not having an advantage", he clearly wished to emphasize that other clubs pluck players and coaches away from Salzburg too. Though the current RB chief personnel executive didn't mention any specific names, one should note that Borussia Dortmund recruited the likes of Erling Haaland and Kari Adeyemi away from Salzburg.

Eberl himself once took a coach out of the RB system when he brought Marco Rose to Gladbach. A myriad of other examples abound. Leipzig themselves don't always build their team/front office from the RB ranks. Eberl is reportedly preparing to hire non-RB-system administrator Rouven Schröder as part of his managerial team.


Eberl essentially confirmed the imminent move on Friday night.

"If everything works out as planned, then we'll have a great sporting manager to further strengthen the administrative team," Eberl said, "Rouven is naturally a consummate professional."



Related stories