Gladbach boss: Herrmann will not leave this month
Borussia Mönchengladbach boss Max Eberl rules out that Patrick Herrmann will leave this month.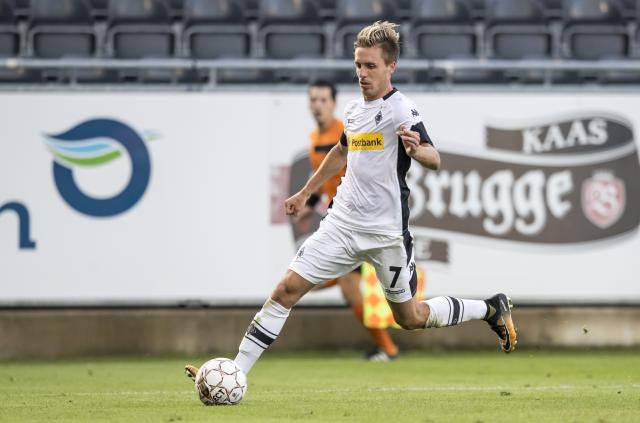 Photo: Borussia Mönchengladbach

Patrick Herrmann has been linked with a move in January, but he will definitely not leave Borussia Mönchengladbach this month, sporting director Max Eberl underlines.

The 27-year-old has been linked with VfB Stuttgart and Southampton among others, but he's going nowhere.

"Patrick stays. It's too late for a transfer now, considering how early the second half of the season starts. Additionally, in Ibrahima Traoré and Fabian Johnson, we have two players on the wings who both have minor injuries," Eberl told RP Online.

Herrmann, who has been limited to just 11 appearances this season, has made it clear that he wants to play more, and the 27-year-old may have a good chance of getting to play a bigger role in the second half of the season.

According to RP Online, Herrmann has made a very good impression in the build-up to this month's Bundesliga restart.