Report: Fährmann 'extremely angry' about bench role against Wolfsburg
Schalke 04 captain Ralf Fährmann is reportedly 'extremely angry' about the fact that he was put on the bench for the club's recent game against VfL Wolfsburg.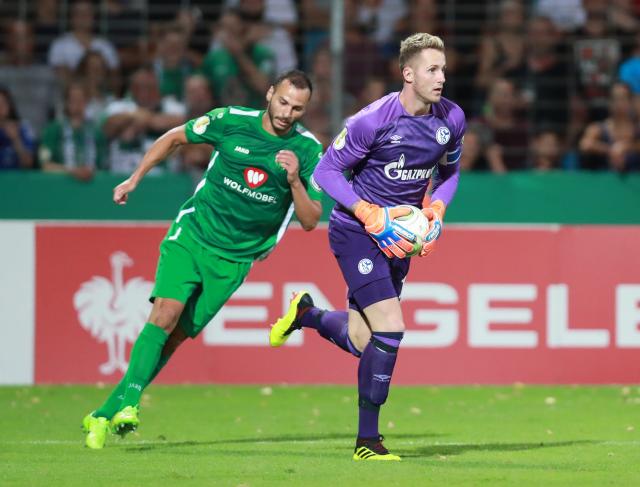 | | |
| --- | --- |
| Ralf Fährmann. | Photo: Sandro Halank, Wikimedia Commons, CC BY-SA 3.0 |
Schalke 04 coach Domenico Tedesco started the second half of the season with a big surprise as he put captain Ralf Fährmann on the bench for Sunday's game against VfL Wolfsburg while Alexander Nübel started in goal.

According to Bild, Fährmann isn't happy with Tedesco's decision at all. In fact, he's 'extremely angry', and the German tabloid even claims that it's not out of the question that the keeper could leave the club this month.

However, according to Sky pundit Dietmar Hamann, Fährmann coped very well with Tedesco's decision - on the outside, at least.

"Tedesco said before the game that he told the team about it at a meeting, and he obviously informed Fährmann about it before that," Hamann told Sky and added:

"Shortly after, Fährmann took the word and said 'it's not about me, but about the well-being of the club'".

When Sky asked Tedesco about the decision, he said:

"It was an extremely difficult decision for us. But there were uncertainties in the last game, and felt that 'Ralle' wasn't free in his mind".

Fährmann, 30, has made 228 appearances for Schalke. Before this season, he played every Bundesliga minute for the club three seasons in a row.