Hakimi: Joining Dortmund was a tough decision
Achraf Hakimi has talked about his decision to join Borussia Dortmund on loan from Real Madrid, the difference between playing in Spain and Germany and how he currently sees his future.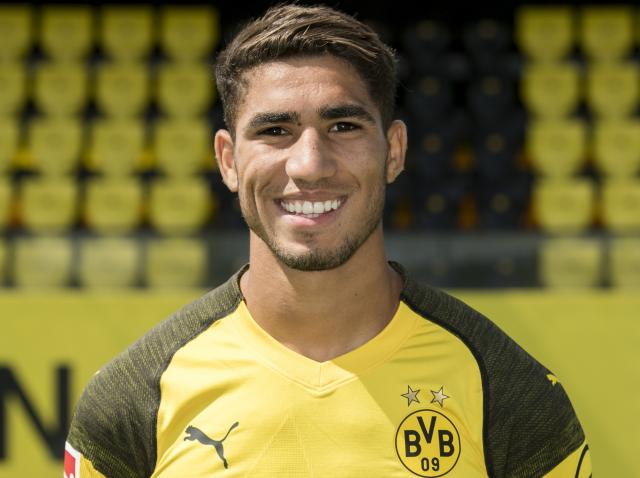 | | |
| --- | --- |
| Achraf Hakimi. | Photo: Borussia Dortmund |
Achraf Hakimi has been a huge success at Borussia Dortmund since coming to Germany from Real Madrid on a two-year loan deal last summer.

And while the 20-year-old is happy that things have worked out so well for him, he admits that the decision to join Dortmund wasn't easy.

"There were some offers from other countries, as well as from Spain, but the gamble on Dortmund was a tough decision. It is a historic club and the truth is that it was a difficult decision, but I did want to come here to continue growing as a footballer. At the moment things are going very well and we hope that they will stay that way for much longer," Hakimi said in an interview with Marca.

The full-back has quickly adapted to life in Germany although he believes playing for Dortmund is quite different from playing for Real Madrid.

"The German league is a little more tactical and the coach also likes to work on the defensive side. I'm improving a lot with them, I'm working hard with him on the defensive part, defending more, my positioning, knowing that in attack I have the qualities to go forward," Hakimi said.

Hakimi's loan deal expires in the summer of 2020, and the Moroccan international still isn't sure what the future will bring for him.

"I don't know where I'll be in a year or two. Now I see myself at Dortmund, I want to win and grow here and the truth is that we'll have to wait and see what the future holds," he explained.

Hakimi has made 18 appearances for Dortmund with one goal and six assists to his name.