BVB keen to extend with Wolf, will consider offers for Can
By Peter Weis @PeterVicey
A report appearing in the Sunday edition of Germany's Ruhr Nachrichten newspaper claims that Borussia Dortmund are actively working on a contract extension for newly resurgent German national team fullback/winger Marius Wolf. 

As for Wolf's fellow resurgent German international and BVB colleague Emré Can, who also sits on a contract set to expire at the end of next season, all extension talks are on hold while the Dortmund front office plays poker for Edson Alvarez.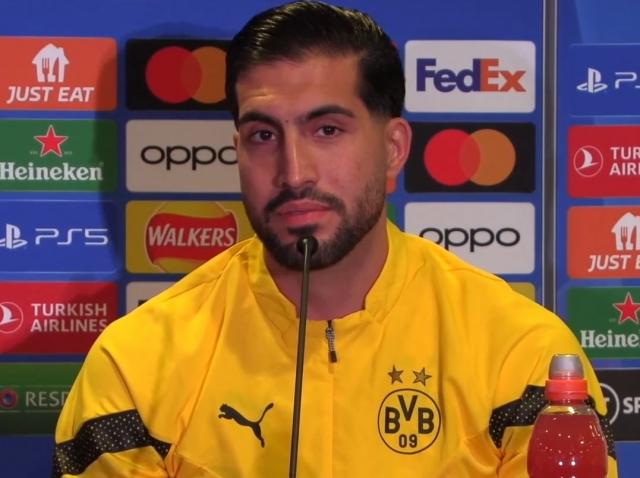 Photo: Borussia Dortmund/OneFootball

Marius Wolf's late-career form surge - an excellent job for Bundesliga runners-up Borussia Dortmund this season saw both him called up to the German national team for the first time - looks set to earn the 28-year-old a lucrative new contract. This is according to a report appearing today in Germany's Ruhr Nachrichten newspaper. Wolf's current deal with the club is set to expire at the end of the upcoming 2023/24 season.


The Ruhr paper reports that Sebastian Kehl and the BVB administrative team are prepared to offer Wolf more money on performances-based terms. Wolf finally managed to establish himself with the club that was often keen to previously offload him on loans (Hertha and Köln) since he joined in 2018. Wolf may be in for a hefty salary increase that will see him earn some €8 million annually.

Interestingly enough, another player earning around that amount may soon be on the selling block. Difficult as it may be fathom that Kehl and the front office are considering selling Emré Can, the Ruhr Nachrichten claims that just such a move could be in the works if the Edson Alvarez deal gets over the line. As essential a player as Can has been for Eden Terzic's squad, Dortmund may wish to get him off the payroll.

Can also sit on a deal set to expire at the end of next season. The German paper notes that Dortmund aren't really interested in extending at all with the 29-year-old at this point. Rather than lose him on a free after the 2023/24 season concludes, the club could pick up €15-20 million for the German international; a returner to the Nationalmannschaft thanks to his fine recent club form.



More about Dortmund