Gladbach boss disappointed with Hofmann after Leverkusen move
By Rune Gjerulff @runegjerulff
Jonas Hofmann's decision to join Bayer Leverkusen via a release clause "does not leave a good feeling", says Gladbach sporting director Roland Virkus.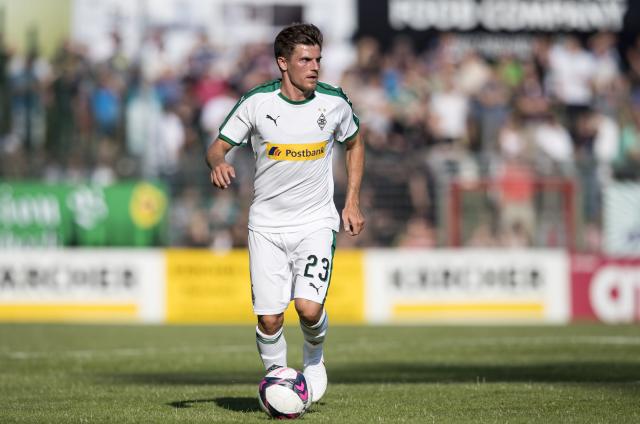 | | |
| --- | --- |
| Jonas Hofmann. | Photo: Borussia Mönchengladbach |
Borussia Mönchengladbach's sporting director Roland Virkus has expressed his disappointment at Jonas Hofmann's move to Bayer Leverkusen.


In an interview published on the club's website, Virkus said that Gladbach had made an offer to extend Hofmann's contract beyond 2025, which met all the player's requirements to stay.

But in the end, the German opted to take advantage of a release clause - reported to be €10 million - to join Bayer Leverkusen.

"We had intensive talks with Jonas and fought to keep him at Borussia. We showed him the sporting and human role he can play in our new direction and tried to extend his contract again on adjusted terms. The talks were very open and in the end we made an offer that met all the conditions Jonas had set," Virkus said.

"The fact that he chose to activate the release clause does not leave a good feeling. Nevertheless, his decision must be respected and Jonas must be thanked for his commitment and achievements for Borussia.

"Jonas' decision to leave Borussia is of course a great pity for us. When we extended his contract, which was due to expire this year, to 2025 last summer, it was a clear condition of Jonas and his management that we include an exit clause. Although release clauses are not ideal for the club, we agreed to this request. We wanted to keep an important player at Borussia in a difficult phase and at the same time prevent another free transfer this summer."


Virkus added that Gladbach had been preparing for a situation like this.

"This scenario was perhaps not very likely and we didn't want it to happen because Jonas has developed into an absolute top performer for us over the past seven and a half years and has also become one of the faces of the club off the pitch.

"Nevertheless, we had this scenario in mind when we were planning the squad. It is our job to plan for such developments and to discuss them in advance. We have prepared options so that they can be implemented in a timely manner. Now it's a matter of implementing those options," Virkus emphasized.

Stade Brest's Franck Honorat is being tipped to replace the 30-year-old.



More about Jonas Hofmann