The new Bayern could cost more than €250 million
By Rune Gjerulff @runegjerulff
Bayern München are facing an upheaval - and with players such as Lucas Hernandez, Kai Havertz, Timo Werner and Callum Hudson-Odoi among their reported transfer targets, the Bavarians must spend big.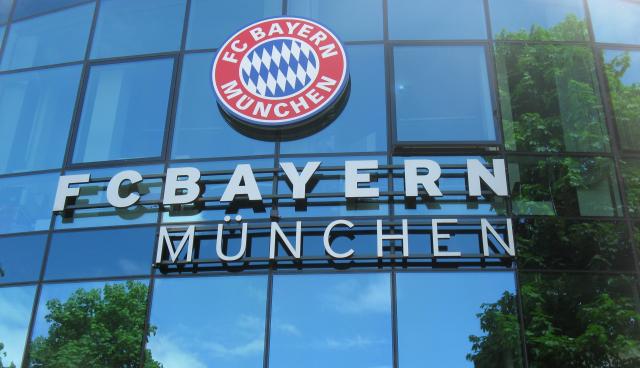 Photo: JörgGehlmann/CC-by-SA 4.0

The Bayern München bosses have promised that radical changes will be made to the team this summer. And looking at Bayern's reported transfer targets, those changes certainly won't come cheap with Sport Bild estimating that their investments could easily cross €250 million.




The Bavarians have already confirmed the €35 million signing of Benjamin Pavard from VfB Stuttgart. Meanwhile, the German champions are being linked with players such as RB Leipzig's Timo Werner (€40 million), Chelsea's Callum Hudson-Odoi (€40 million), Bayer Leverkusen's Kai Havertz (€60 million) and Lucas Hernandez (€80 million). In total: €255 million!

However, Bayern aren't certain to sign any of the players at all.

Werner and Hudson-Odoi
Both Timo Werner and Hudson-Odoi are out of contract in 2020 and seem to have an interest in joining the Bavarians, but their respective clubs are doing all they can to hold on to them. Additionally, they've both been linked with several other clubs as well.

Werner flirted with Bayern at the end of December by telling Sky that "if you play for RB Leipzig now and want to stay in Germany, there's really only one club you can join".

The German international, who has also been linked with Liverpool, has been offered a new contract by RB Leipzig and has been told he will be sold this summer if he doesn't sign a new deal. But even if Werner wants to join Bayern, it's unclear just how interested the Bavarians are.




At the beginning of January, Sport Bild reported that the Bayern bosses are concerned whether Werner would fit into the team. They think the striker is strongest on the counter when he has a lot of space and believe he wouldn't find himself in that position very often at Bayern.

Hudson-Odoi, on the other hand, is understood to be adamant to make the move to Germany and reportedly handed in a transfer request this month, but Chelsea wouldn't allowed the 18-year-old winger to leave this month. According to 'The Blues' manager Maurizio Sarri, Hudson-Odoi will 'very probably' stay at Chelsea this summer as well.

According to Sport Bild, Bayern see Benfica winger João Félix as an alternative to Hudson-Odoi. The 19-year-old, whose market value is estimated at €15 million by Transfermarkt.de, has made 10 league appearances this season, scoring four goals.

Havertz or James?
As for Kai Havertz, Bayern have scouted him for three years. However, according to Sport Bild, there have been no serious contact between Bayern and the 19-year-old in 2019 yet.

The German international is under contract with Leverkusen until 2022 and may not be a short-term target. 'Die Werkself' boss Rudi Völler recently made it clear that the offensive midfielder will 'definitely' stay this summer.

"We're calm, because we're in a very good position. His contact runs until 2022, there's no exit clause, and he feels well here in Leverkusen. He grew up with us and played here as a youngster," Völler told Sky in a recent interview.

While Havertz will most likely not be available this summer, Bayern may want to tie James Rodriguez down to a permanent deal. The loan deal with Real Madrid runs out in the summer, but Bayern have the option to sign him permanently for €42 million.

However, the Bayern bosses are still not sure if they want to do so. James Rodriguez has spent a lot of time on the bench under Niko Kovac and his mentality has been questioned throughout the season.

The question is if Bayern should sign James Rodriguez this summer or if they should rather save the money to bring in Havertz in the future. There is no release clause in Havertz's contract with Leverkusen, and Sport Bild estimates that he currently has a market value of €60 million at least.

Lucas Hernandez
Finally, Bayern have been heavily linked with Atlético Madrid's Lucas Hernandez. Last month, Marca reported that the versatile defender would join Bayern this month, but a January transfer is now considered very unlikely.

AS has reported that Atlético Madrid are planning to offer Lucas Hernandez a new contract in February.

The French international, who can both play as a left-back and as a central defender, must then decide if he wants to stay or if he wants to join Bayern via the €80 million exit clause in his contract.

According to Sport Bild, Espanyol defender Mario Hermoso is considered an alternative to Lucas Hernandez. The 23-year-old, who made his international debut for Spain last year, is estimated at €20 million and is under contract until 2020.

In any case, either Mats Hummels or Jerome Boateng are expected to leave Bayern at the end of the season.

To sum up, it will certainly be interesting to see how Bayern's squad will change over the next years. One thing is for sure - they must spend big to get the players they want.