Dortmund "hairdresser scandal" is a scandal!
Dortmund lost, by 3-0, to Spurs in the Champions League on Wednesday, and could rightfully be critizised for their performance.
But the headlines are not focused on the pitch.
They focus on the stereotype patriarch sexist scandal material.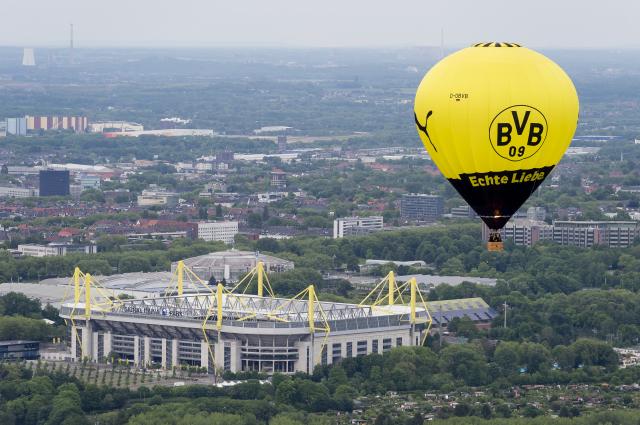 Empty hot air ballon over Dortmund

On the night before the game, five Dortmund players invited a hairdresser to their London hotel.
This caused the internet to go furious, blaiming the incident for the loss of focus in the defeat against Spurs the day after.

So the internet is left with the narrative of five young players losing focus because of the hairdressers visit.
Nobody says it in the open, but the underlying narrative is of a hairdresser causing half a team to lose focus.
Nobody thinks it has to do with the hairdressers skills with scissors. It is both dirty and ugly.

This is ridiculous. The scandal is on the internet stupidity and not on the Dortmund players.

Here is what happened:
Axel Witsel, Jacob Bruun Larsen, Abdou Diallo, Raphael Guerreiro and Dan-Axel Zagadou invited celebrity barber, London-based Sheldon Edwards, to their hotel to cut their hair.
The exact same thing happened ahead of wins against Bayern Munich and Atletico Madrid earlier in the season, but nobody paid attention to that.


First of all, the hairdresser is not a young innocent bimbo that is being taken advantage of by five evil monsters.

He is a 38 year old man. He also cuts the hair of athletic legend Usain Bolt and several Premier League stars, including Manchester city's Raheem Sterling.

But that is not the impression that most people get when they hear that this is supposedly "a scandal".

There is absolutely nothing "scandalous" about it, but it is a scandal that the internet is using this to suck up likes and clicks.

Even the more respected medias do not point out right away that the narrative of a young innocent blond hairdresser being taken advantage of by a group of Dortmund players is a lie.
They insist to run the story where the 38 years old male is constantly referred to as "the hairdresser", without adding details about him at all.

And that is a scandal!