Kimmich on his suspension: 'I hope I learn from it'
Joshua Kimmich admits he's frustrated that he'll miss the upcoming game against Liverpool due to suspension.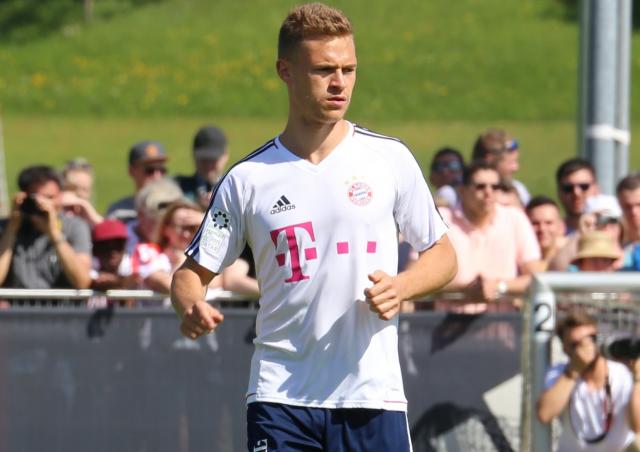 When Bayern München face Liverpool in the second leg of the Champions League round of 16 clash between the two sides on Wednesday, Joshua Kimmich won't be part of the squad.

The right-back was shown a yellow card for a foul on Sadio Mané in the first game and thus misses out due to suspension - an expensive lesson to learn for the German international.

"It just gets worse each day as the game is approaching. It's extremely bitter. It was a stupid action, but you don't have to give a yellow card for that," Kimmich said in an interview with Kicker and continued:

"I hope that I learn from it. I don't want to miss such a game in the future."

Kimmich is threatened by suspension in the Bundesliga as well. The 24-year-old has received four yellow cards this season and will be suspended for one match if he's shown another yellow card in a league match.