Hummels on his national team exclusion: 'We'll see what happens'
Mats Hummels doesn't want ro rule out that he, Jerome Boateng and Thomas Müller could get to play for Germany again even though the Bayern trio have been told that they aren't in the plans of Joachim Löw.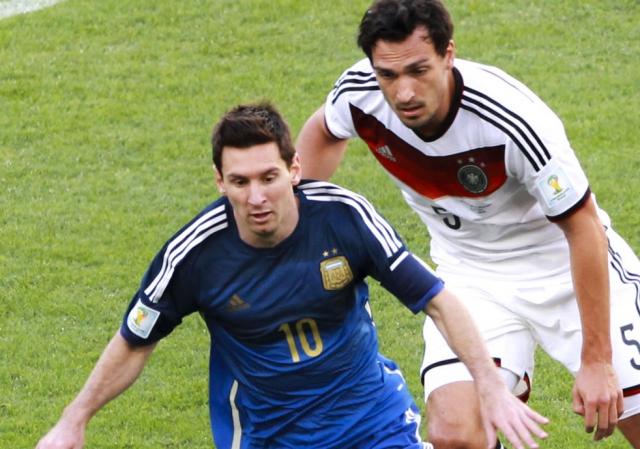 Mats Hummels (right) with Lionel Messi.

Germany coach Joachim Löw recently told Bayern München's Mats Hummels, Jerome Boateng and Thomas Müller that they aren't in his plans for the future.

Despite that, Hummels feels it's possible that the Bayern trio could get to represent 'Die Mannshcaft' again in the future.

"It isn't over yet. We'll all three play for a few more years at the highest level," told Sky and continued:

"We'll see what happens in regard to this. Maybe there will be injury problems at some point. Maybe we are still good enough when the European Championship is around the corner. Everything is possible."

Löw is set to announce his squad for Germany's upcoming games against Serbia and the Netherlands at a press conference on Friday.