DFB president criticizes Löw
DFB president Reinhard Grindel feels Joachim Löw should have handled his decision to exclude Jerome Boateng, Mats Hummels and Thomas Müller from the national team differently.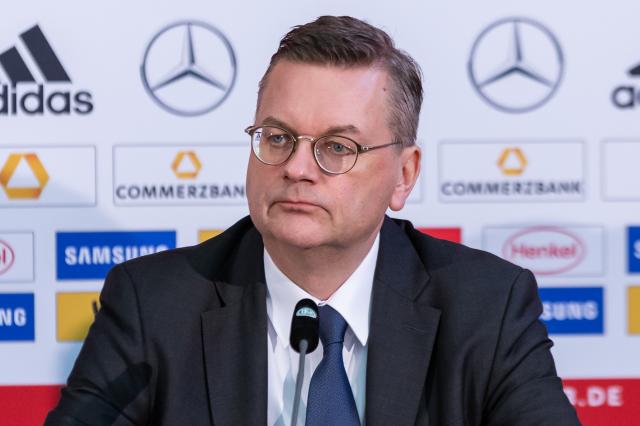 | | |
| --- | --- |
| Reinhard Grindel. | Photo: Steffen Prößdorf, Wikimedia Commons, CC BY-SA 4.0 |
DFB president Reinhard Grindel has criticized the way Germany coach Joachim Löw handled the decision to axe Jerome Boateng, Mats Hummels and Thomas Müller from the national team.

Löw traveled to Munich on March 5 to tell the Bayern trio that they're not part of his plans for the foreseeable future, and the Germany coach subsequently faced a lot of criticism for his timing and way of informing the players of his decision.

In order to explain himself, Löw held a press conference on March 15, but Grindel feels he should already have done so on the day he traveled to Munich.

"I believe it would have been wise to hold a press conference on Tuesday, the day of the decision - on the one hand to personally show appreciation for the players, on the other hand to inform the public why one wants to go in a new direction, just as convincingly as he did it at his press conference," Grindel said in an interview with ZDF and added:

"If he had done so immediately, I believe that many questions would have been answered and many misunderstandings avoided."

Grindel is full of understanding for the decision itself, though.

"We are at the beginning of the qualification that leads us to the European Championship in 2020. So I fully understand that he asks himself what his team in 2020 will look like," the DFB boss said.