Salihamidzic: 'I can't say when Robben will be fit again'
Bayern München boss Hasan Salihamidzic can't say when Arjen Robben will be able to play again.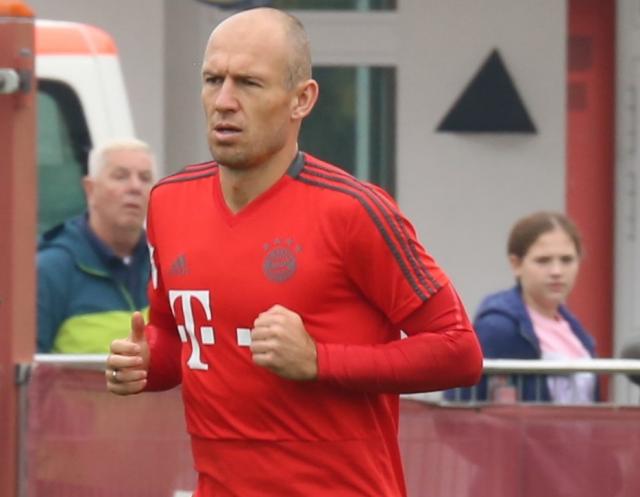 | | |
| --- | --- |
| Arjen Robben. | Photo: Rufus46/CC-by-SA 3.0 |
Arjen Robben hasn't been playing for Bayern München since November 27 due to various injuries.

Firstly, 35-year-old was sidelined for months with a thigh injury that he simply couldn't shake off. Then, at the end of February, it was reportedly discovered that two rotten teeth caused the persistent problems throughout the body.

After the teeth were removed, it seemed things were going in the right direction for Robben, but he then suffered a calf injury that he's still trying to recover him.

And at the moment, it's unsure when the Dutch veteran will be able to return, says the club's sporting director, Hasan Salihamidzic.

"I talk to Arjen every day. He's back in training and is really an incredible professional. He has been working with a lot of ambition every day for three months - that's really incredible," Salihamidzic told Sport1 and added:

"I would be happy to see him return to team training and reward himself for the difficult time he's going through. But I can't say when he'll be fit again. I'm not a doctor. But I see him every day, and he's feeling a little better now."

Robben has announced that he'll leave Bayern München when his contract runs out in the summer.