Nils Petersen sees no reason to leave Freiburg
Nils Petersen says it makes no sense for him to leave Freiburg.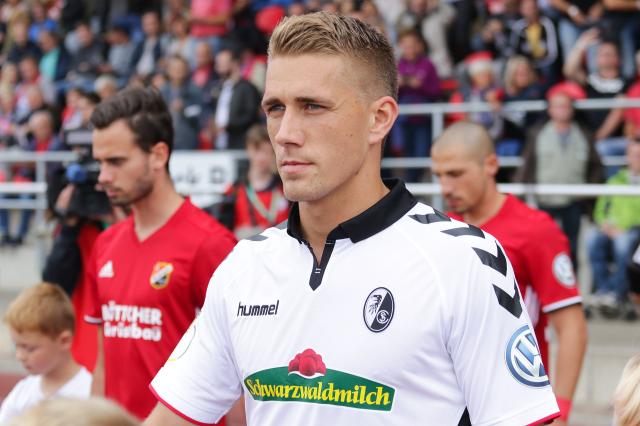 | | |
| --- | --- |
| Nils Petersen. | Photo: Steven Schaap, CC BY-SA 4.0 |
Nils Petersen has played for SC Freiburg since 2015 - and it seems likely that the 30-year-old could stay at the club for the rest of his career.

Speaking to Kicker, Petersen explains that it's probably too late for him to become the first-choice striker at one of Bundesliga's top clubs.

And at the same time, the striker can't see why he should join a club that can be compared to Freiburg in terms of size and ambition.

"I'm very happy with my career so far, but there's no real market for me now. With my current status and at the age of 30, I can't go to Munich, Dortmund or Gladbach with the claim to be their number one striker. And I don't need to switch to Augsburg, Mainz or other comparable clubs, because I feel really well in Freiburg and have worked to get an important role here," Petersen said.

Petersen has made 141 appearances for Freiburg, scoring 74 goals.