Report: Jann-Fiete Arp will join Bayern this summer
Jann-Fiete Arp has reportedly decided that he wants to join Bayern München this summer.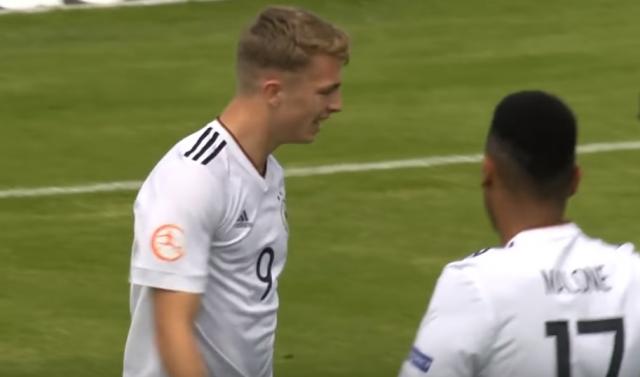 Back in February, Bayern München announced the signing of teenage striker Jann-Fiete Arp, 19, from Hamburger SV on a four-year deal.

The parties agreed that Arp would get to choose if he will join Bayern this summer or in 2020 - and he has now decided to make the move at the end of the season, Sport Bild understands.

Bayern paid €3 million to sign Arp who is reportedly set to earn €5 million a year excluding bonuses.

According to Sport Bild, Bayern are due to pay HSV €2 million more if Arp makes 100 Bundesliga appearances over the next four years - with partial payments to be made when he has played 20 and league 40 games.

Arp has had a difficult season in the 2. Bundesliga, having played just 382 minutes in the league so far without scoring a single goal, but Bayern sporting director Hasan Salihamidzic isn't concerned.

"Fiete Arp probably had different ambitions for the current season. However, it's not unusual for young players, even the most talented ones, to not develop consistently. Fiete will draw the right conclusions. He will work even harder to master the next steps in his development," Salihamidzic told Sport Bild.

It's currently unknown if Bayern will consider sending Arp out on loan initially. In any case, the competition for places at Säbener Strasse isn't lower than at HSV.