Could José Mourinho have a future in the Bundesliga?
José Mourinho has commented on the rumors linking him with a job in the Bundesliga.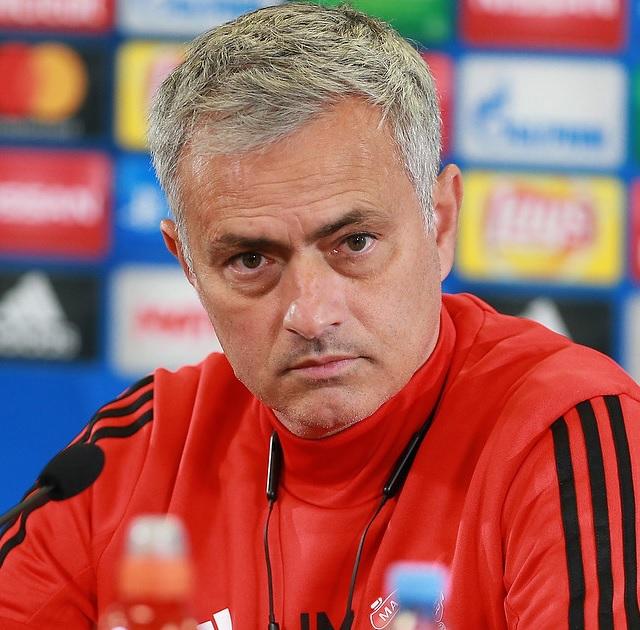 | | |
| --- | --- |
| José Mourinho. | Photo: Дмитрий Голубович/Soccer.ru/CC-by-SA 3.0 |
José Mourinho recently said that he would be willing to listen to an offer from Germany after previously winning championships in Portugal, England, Italy and Spain.

The Portuguese coach, who was sacked by Manchester United in December, has now elaborated his comments in an interview with Sport Bild.

Asked if he would like to add a Bundesliga title to his honours list, Mourinho said:

"If I reply to that with a 'yes', you and the public opinion will immediately put two and two together and conclude: 'José wants to come to the Bundesliga'. So I can't answer with a yes. All I can say is that I want to win my ninth championship and my third Champions League title. Will a new adventure motivate me? Yes, it will. But a new adventure can also take place in a country where I have already won the championship."

Mourinho was also asked if he would be willing to take the job as head coach of Bayern München if the Bavarians wanted to hire him instead of Niko Kovac.

"I met Niko before a friendly during pre-season, and I liked him right away. I felt there was a good connection and mutual respect between us. I respect him as I respect many other colleagues. So how could I say something to this question or comment on it in any way? I can't do that," Mourinho said and added:

"I can only say that Bayern is obviously a giant club. I honestly assure you that I hope Niko will keep his job, because he has worked very hard to reach this level."

Niko Kovac joined Bayern München from Eintracht Frankfurt last summer.