Effenberg on Schalke's problems: 'The only positive is Alexander Nübel'
Stefan Effenberg feels Alexander Nübel is the only positive at Schalke 04 at the moment.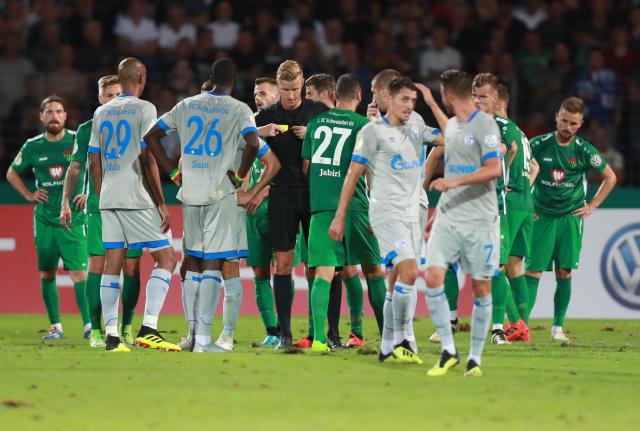 Photo: Sandro Halank, Wikimedia Commons, CC BY-SA 3.0

Schalke 04 are sitting 15th and have taken just 27 points from 30 Bundesliga games in what has been the Gelsenkirchen side's worst season since they were relegated from the Bundesliga in 1982/83.

'The Royal Blues' took another blow on Saturday as they were throughly beaten 2-5 by Hoffenheim. And at this point, the only positive at the club is young goalkeeper Alexander Nübel, who has impressed in goal in 2019, claims Stefan Effenberg.

"The only positive in the team is Alexander Nübel. He really has great potential. For all others, the curve goes down sharply," the former German international wrote in a column for Sport1 and added:

"There has been complete uncertainty throughout the season - no confidence. Everyone gives the responsibility to someone else.

"The most important thing in football is that you want to have the ball. Good players differ from the average in difficult situations. And when you don't have any of them anymore, you end up where Schalke are now," Effenberg stated.

With four games left to play this season, Schalke are six points clear of 16th-placed VfB Stuttgart who are occupying the relegation play-off spot.