'Zanka' comments on Schalke rumors
Huddersfield Town's Mathias 'Zanka' Jørgensen says it would be 'interesting' to once again play under David Wagner who will take over as Schalke 04 coach this summer.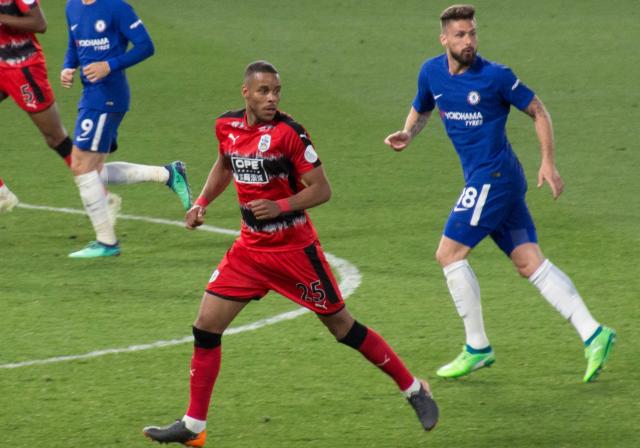 | | |
| --- | --- |
| Mathias 'Zanka' Jørgensen. | Photo: cfcunofficial, Creative Commons, CC BY-SA 2.0 |
Huddersfield Town's Mathias 'Zanka' Jørgensen has been linked with a move to Schalke 04 where he would be able to play under his former coach David Wagner.

The 29-year-old now reveals he expects to leave Huddersfield this summer and that he has been in contact with other clubs.

And while 'Zanka' doesn't want to say if Schalke are among them, he makes it clear that he could certainly imagine playing under David Wagner again.

"The club have told me that I can expect a transfer this summer," 'Zanka' told Danish football news outlet Bold.dk.

"I can only comment on David Wagner. I had a really good relationship with him when he was at Huddersfield, so working with him would always be interesting," he added.

'Zanka', 29, made 25 appearances for Huddersfield during the 2018/19 season.