Who should replace Özil in Germany's central offensive midfield?
By Rune Gjerulff @runegjerulff
With Mesut Özil out of the picture, who will now play in the central offensive midfield position for Germany? We take a look at Joachim Löw's main options.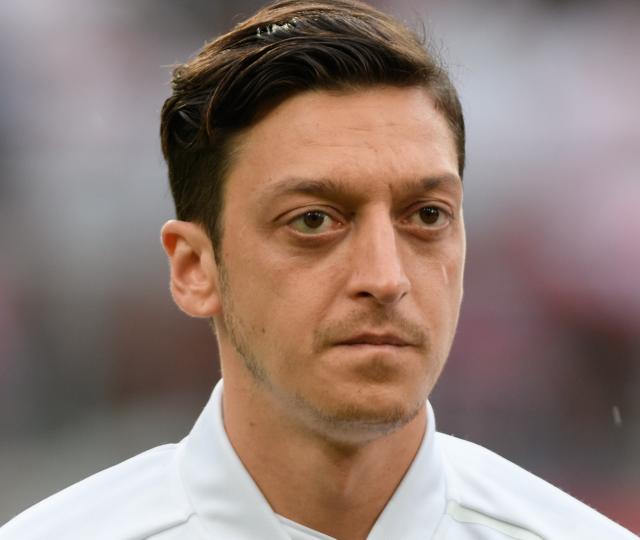 | | |
| --- | --- |
| Mesut Özil. | Photo: Granada, CC-by-SA 4.0 |
Mesut Özil been Germany's main central offensive midfielder for years, but after the Arsenal star's decision to retire from the national team, 'Die Mannschaft' coach Joachim Löw will have to find an alternative.


Below, we give 'Jogi' a helping hand as we've identified the main options to replace Özil at the heart of Germany's offense.

Marco Reus (Borussia Dortmund), 29 years old
Originally a left winger, Reus has often been moved to the middle in recent years and did very well as a central offensive midfielder for Borussia Dortmund last season. Reus recently played in the centre for Germany in a test match against Saudi Arabia and in the World Cup match against Sweden in which he scored one of the goals in the 2-1 win. Reus probably can't match Özil's vision and ability to open up a defense, but the Dortmund star is quicker and more dangerous in front of goal. Being 29, Reus is not a long-term solution, but he may be the most obvious replacement for Özil at the moment.

Thomas Müller (Bayern München), 28 years old
Müller, who is known as 'the Raumdeuter' (which can roughly be translated into 'interpreter of space'), is by many considered most efficient in a secondary striker role with a lot of freedom to move. And particularly after Müller's underwhelming World Cup, some have called for Joachim Löw to give the Bayern München star a more free role in the middle. However, Müller is even more different to Özil than Reus is, and while he is an excellent poacher, who can score important goals out of nowhere, he can't match Özil's technical ability, vision and talent for picking out the right pass. Müller turns 29 in September and would therefore be seen as a short-term solution just like Reus.

Julian Draxler (Paris-Saint Germain), 24 years old
Known as one of Löw's favourites, the 24-year-old will no doubt also play an important role for Germany in the future. The question is just in which position. At the World Cup, the Paris Saint-Germain star was used on the left wing, but he is also capable of playing in the center as he has demonstrated both on club level and at the national team. Draxler fits the bill quite well as he is good with the ball at his feet, knows how to pick a pass and can also shoot from distance. However, Löw hasn't used Draxler in the central offensive midfield since Confederations Cup last year.

Leon Goretzka (Bayern München), 23 years old
At club level, Goretzka has often been used as a central midfielder because of his offensive abilities combined with his size, physicality and defensive contribution, but the new Bayern München player is certainly also capable of slotting in at the offensive midfield position. Goretzka did well as a central offensive midfielder at the Confederations Cup last year, but Löw has mostly used him as a right winger since then. Although Goretzka is a solid passer of the ball, he isn't a passing maestro like Özil, but he is dynamic, technically gifted and has a natural eye for goal. Having appeared 15 times for Germany with six goals to his name so far, the 23-year-old is expected to have a big future at the national team - no matter at which position.


Julian Brandt (Bayer Leverkusen), 22 years old
It can seem hard to find positives when looking at Germany's underwhelming World Cup. However, Bayer Leverkusen starlet Julian Brandt actually deserves credit although he did not play very much. The 22-year-old was sent on the pitch in all three of Germany's games, and he looked an instant threat every time he came on. Brandt, a strong dribbler with a nice shot from distance, has mostly been used a winger, but has shown at Leverkusen that he has the ability to play in the middle if needed.