Gislason on Instagram hype: I declined an invite to Argentina
SV Sandhausen's Rurik Gislason, who became a big hit on Instagram during the World Cup, says he has declined an invitation to come to Argentina and participate in a tv show.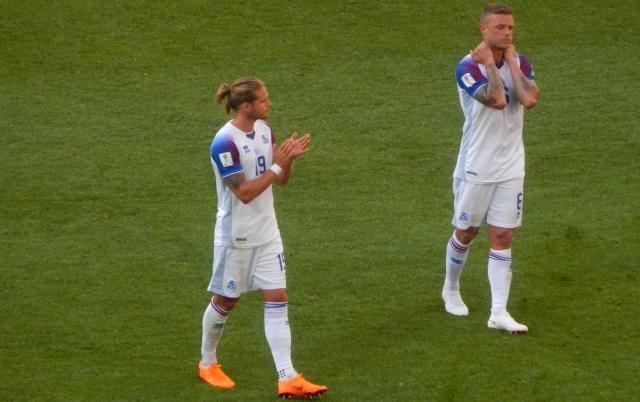 | | |
| --- | --- |
| Rurik Gislason (left). | Photo: Oleg Bkhambri (Voltmetro)/CC-by-SA 3.0 |
When Rurik Gislason entered the pitch for Iceland's first game at the World Cup against Argentina, he had approximately 30.000 followers on Instagram. By the end of the day, he had 450.000 followers, and the number has risen to 1,3 million since then.

Gislason, who plays for 2. Bundesliga side SV Sandhausen, quickly became hugely popular - and not so much because of his football skills, but rather because of his looks.

Now, the midfielder is back in Sandhausen, preparing for the new season. He says his everyday life hasn't changed much, but reveals he recently turned down an invite to come to Argentina to participate in a tv show and do a couple of interviews.

"I feel like I'm recognised a bit more. But it hasn't changed anything in my everyday life. I'm back in Sandhausen, and I want to do a good job in the next season just like everybody else," Gislason told Sport1 and added:

"Recently, I was invited to Argentina to do a tv show and a couple of interviews, but I'm in Germany, and it's not like it's twenty minutes away. I'm grateful for the fact that people want to follow what I do, and I only see positive things in this. My main focus is obviously on football, but I'm very happy and thankful for alle the positive messages and love that I'm receiving on Instagram."

Gislason, 30, joined Sandhausen from FC Nürnberg in January. So far, he has played 15 matches and scored three goals for the club.