Bavarian court rules in favor of Türkgücü München, forcing cancelation of Schalke-Schweinfurt Pokal match
By Peter Vice @ViceytheSS
A Bavarian court issued a ruling in favor of recently promoted club on Friday, effectively decreeing that FC Schweinfurt are not FC Schalke 04's lawful Pokal opponents. Appeals will be filed, but for now the match is on hold. It's a thorny issue, but we'll stick to the facts.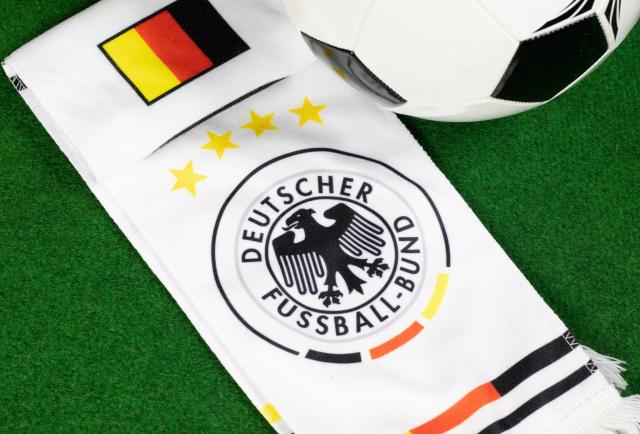 Less than 48 hours before a scheduled Pokal match between FC Schalke 04 and 1. FC Schweinfurt, a Bavarian court order forced the DFB to cancel the match. The court issued a decision on Friday in a trade dispute filed by another Bavarian club, Türkgücü München, against the Bavarian Football Association (BFV).


Türkgücü filed a motion against its regional association in protest of the selection of Schweinfurt for participation in the Germany's domestic cup. On Friday, the court upheld the motion, effectively ruling that Türkgücu should be considered Schalke's lawful opponents. The BFV has stated that it plans to appeal the ruling, leaving the DFB no choice but to cancel the match until a final decision can be adjudicated.

The grounds for the dispute began last spring. Germany suspended its five fourth-tier regional leagues in light of the COVID Pandemic. This meant that the league tables were frozen and league leaders were declared champions. Three clubs were selected for automatic promotion to the third division with the fourth promotion spot decided by a playoff.

Teams promoted to the third division are normally not eligible for the DFB-Pokal in their first year in Bundesliga Three, the barrier between fully professional and pro-am football in Germany. Regional associations nominate the second-place team for participation instead, ensuring that at least one pro-am team from each of the five regions gets to compete in the cup.

Türkgücü München finished first and were promoted to the third division. FC Schweinfurt finished second and were nominated for the Pokal by the BFV. While in any ordinary year this would be a straightforward application, Türkgücü München opted to contest this placement on the basis of extenuating circumstances.

The dispute is complicated by a whole myriad of issues, including the fact that, for a time, it was unclear if Türkgücü could even accept promotion. Third division regulations require clubs to play in facilities of a certain standard and Munich happens to be a very crowded football market.


The club could not find another Munich team willing to share their facilities with them for their home matches. Türkügü nearly had to play their home matches hundreds of kilometers away until an agreement could be reached with TSV 1860 München, and FC Bayern München II to share pitch time at the Stadion an der Grünwalder Straße in Munich.

Türkgücü made it clear from the outset that they considered participation in the DFB-Pokal to be a condition of them accepting promotion. On Friday, the court agreed. "Our original position has been upheld as lawful," club managing director Max Kothny emphasized to Germany's Süddeutsche Zeitung on Friday.




Related stories