Hütter confirms Fredi Bobic departure behind his decision to leave: "If many things change, I want to change"
By Peter Weis @PeterVicey
Amongst the football-inclined in the Bundesrepublik, all eyes turned to Adi Hütter's obligatory pre-match press conference on Thursday. 

Frankfurt's departing 51-year-old trainer certainly came prepared for the barrage of questions he would invariably faced. 

After expressing his passion for his current club, Hütter confirmed the reasoning behind his decision to leave.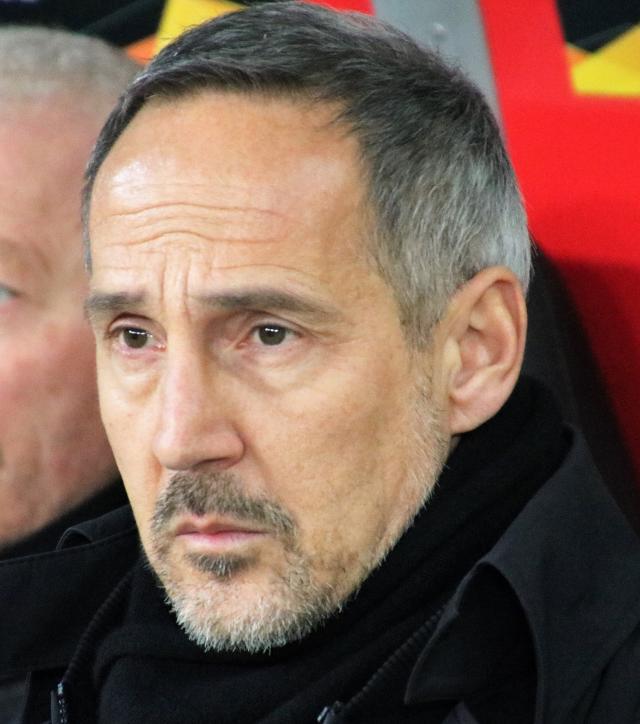 | | |
| --- | --- |
| Adi Hütter. | Photo: Werner100359, CC BY-SA 4.0 |
The questions came fast and furious on Thursday as journalists had their first crack at SGE head-coach Adi Hütter since Tuesday's bombshell announcement that he would leave Eintracht for Borussia Mönchengladbach after the season. First came the clearly prepared words; carefully rehearsed, but still not free of a certain degree of kitsch.


"I carry Frankfurt in my heart," Hütter remarked with a finely-tuned amount of emotionalism, "I will give all of my love and my heart to this club until the very end."

With that out of the way, reporters pressed Hütter on his string of statements stretching from late February to early April in which he insisted he would remain in Germany's commercial capital.

"I'm not a liar," Hütter said in response, "I'm an honest person. At the time, there hadn't been an approach from anywhere to seek a new challenge in the summer."

The 51-year-old eventually confirmed what many had begin to suspect. Namely, the administrative departures (Fredi Bobic and Bruno Hübner) had led him to change his mind.

"If many things change, then I have the right to consider what the future might look like," he explained, "At the time, it was not clear that Fredi Bobic would be departing the football club. I want to change."


In addition to disclosing that Fredi Bobic's departure was the main factor guiding his thinking, he also revealed that BMG sporting director Max Eberl initially contacted him during the international break.

"Many arguments convinced me in the end," he added without going into specifics, "I understand the disappointment of many people who may not understand. The important thing is that I understand the reason why I made the decision I did."

Perhaps sensing that his answers were veering too much into the first person, Hütter then shifted the focus back to Frankfurt's goals for the remaining six fixtures of the season.

"Until the end, I will give everything for Frankfurt," he asserted, "I'm even hungrier than before. All of us here at Eintracht Frankfurt are eager to make history  [by qualifying for the club's first ever Champions' League campaign] and we simply deserve. Then I can leave Frankfurt with peace of mind."



More about the match
More about the teams