Dortmund wonderkid compared to Neymar by former coach
Borussia Dortmund wonderkid Jadon Sancho has the potential to become England's Neymar, says the former England under-16 coach Dan Micciche.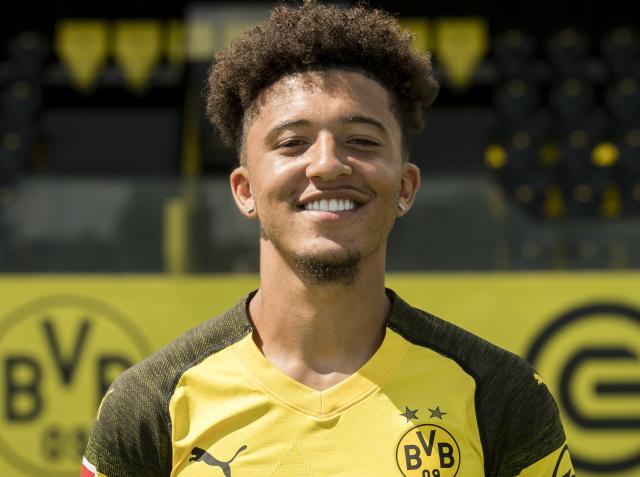 | | |
| --- | --- |
| Jadon Sancho. | Photo: Borussia Dortmund |
Just over a year ago, Jadon Sancho left Manchester City and joined Borussia Dortmund, searching for more time on the pitch. And so far, so good: the 18-year-old made 12 Bundesliga appearances last season and has been sent on the pitch as a substitute for all Dortmund's three matches so far this season.

Sancho has already shown what he can do in Germany, and according to Dan Micciche, who coached the gifted winger at under-15 and under-16 level for England, he is somewhat similar to Paris Saint-Germain star Neymar.

"Provided he doesn't become restricted, he could be our Neymar-type player – in terms of being unpredictable, playing on that left-hand side," Micciche told the Guardian and added:

"And he's flamboyant, entertaining to watch. But like Neymar he's effective with it. In most games he'll create something – it's not a beauty contest. He's not on the pitch flicking it over someone's head for the sake of it."

Micciche also said that Sancho developed his skills by playing football on the street as a young boy.

"Jadon did a lot of his learning on the street through informal play. People think academies produce these players – they don't. They do a lot of things – they support, develop, nurture. But they inherit 90%, 95% of the player, even when they join at nine. It's about the other five, 10% – that can be crucial, as the player is either completed or the 90 shattered," Micciche told The Guardian.

Sancho is currently a part of the English under-19 national team and played in Wednesday's 4-1 win over the Netherlands.