Fortuna Düsseldorf coach was 'sceptical' about Nagelsmann
Fortuna Düsseldorf coach Friedhelm Funkel admits he doubted in Julian Nagelsmann who was hired as Hoffenheim coach at the age of 28.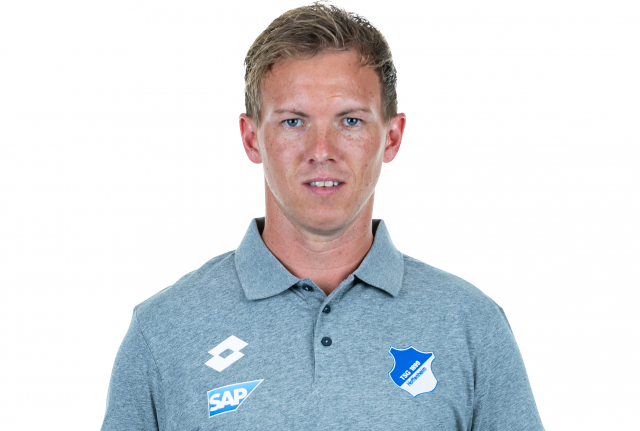 | | |
| --- | --- |
| Julian Nagelsmann. | Photo: Hoffenheim |
When Julian Nagelsmann was appointed head coach of Hoffenheim on October 27 in 2015, he was just 28 years old and thus became the youngest Bundesliga coach ever.

At the time, Nagelsmann had his doubters, and Fortuna Düsseldorf coach Friedhelm Funkel admits he was one of them.

"I was a bit sceptical at first when a 28-year-old took over a Bundesliga team. But Julian has proved his doubters wrong," Funkel said ahead of this weekend's clash between Fortuna Düsseldorf and Hoffenheim.

"When I first heard him speak at a press conference, I said: 'this is a guy who knows what he's talking about'. And his success eventually spoke for him," Funke added.

Although Nagelsmann was confirmed as Hoffenheim coach in 2015, he wasn't originally going to take over until the 2016/17 season. But when Huub Stevens resigned due to health problems in February 2016, Nagelsmann stepped up for the task.

When Nagelsmann took over, Hoffenheim were 17th in the table, seven points from safety, but he avoided relegation and led the team to a 15th-place finish. In the past two seasons, the TSG have finished fourth and third respectively.