Leipzig receive approval for 23,500 fans in first home match
By Peter Vice @ViceytheSS
Health Department officials in the Saxon metropolis of Leipzig have given the green light to the city's Bundesliga club for 23,500 live spectators on matchday two.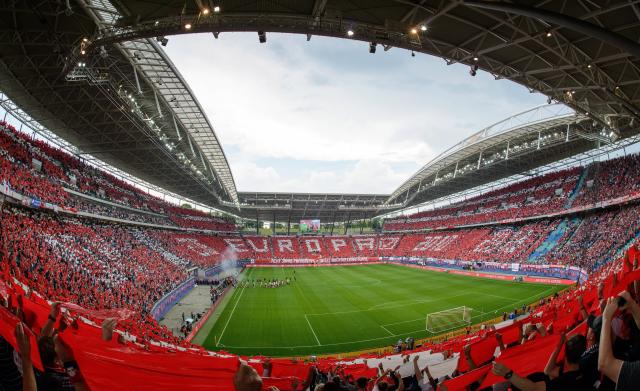 The Red Bull Arena may be utilized to half capacity for both the first and second home games of RB Leipzig. This was confirmed late Monday by the city's health department. Little more information about the large fan allowance is available at this time, other than the fact that entry will be governed by Germany's so-called "3G concept":


"Geimpft" (vaccinated), "Genesen" (recovered), "Getestet" (tested).

City officials did confirm that a mask requirement will be in effect for all supporters attending the match. Mask removal shall only be permitted when patrons are in their assigned seat.

Many Bundesliga clubs currently reserve significantly more seats for fans who can prove evidence of either vaccination or recovery. It is not yet known whether this will apply to Leipzig's concept.

With respect to the nationwide debate over the RKI Stabilizer (an automatic shutdown mechanism that limits public events if local incident rates exceed  a 7-day-average of 35 new infections per 100,000 inhabitants), both city and club announced that they planned to buck the trend of other Bundesliga clubs and adhere to it.

The whole issue of the RKI stabilizer may actually end up being a moot point. In some areas of the Bundesrepublik, incidence are rising only very slowly. According to the latest data from Germany's Süddeutsche Zeitung, only 18 districts are above the 35 threshold. Many districts are dropping into single digits.

In Leipzig, the current rate is 12.1 per 100,000 inhabitants.



More about the match
More about the teams