Report:
Multiple Bundesliga clubs consider purchase of KSC's Breithaupt
By Peter Weis @PeterVicey
Germany's main sporting tabloid reports that no fewer than five top-flight German clubs are interested in purchasing rising KSC star Tim Breithaupt.

The report appearing in the "Sport Bild" newspaper goes on to note that Borussia Mönchengladbach have seized the initiative by inviting the youngster and his agent to visit the club.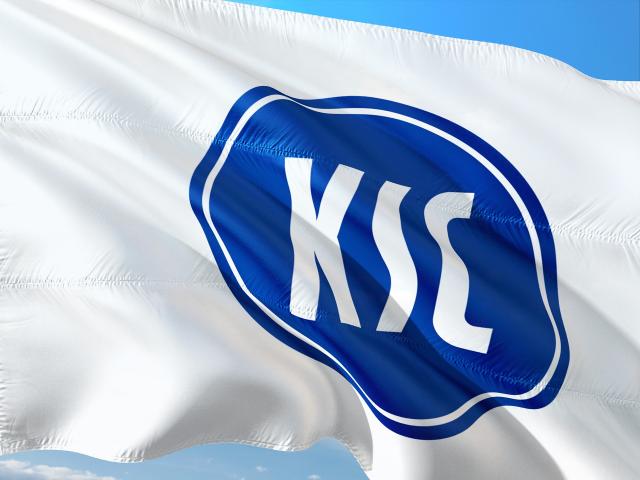 Twenty-year-old defensive midfielder Tim Breithaupt has recently seen his stock rise after becoming a regular defensive linchpin for Baden's Karlsruher Sport Club. The Offenburg native's estimated market worth has consistently trended upwards over the last 18 months, rising to €3.5 million in the latest transfermarkt listings. 


According to Germany's Sport Bild, big names in top flight German football (Eintracht Frankfurt, Bayer 04 Leverkusen, VfL Wolfsburg, Borussia Mönchengladbach, Borussia Dortmund) have taken notice and are intensively scouting the youngster. The German tabloid also reports that, among these, Gladbach are seizing the initiative and already hosted Breithaupt at their ground recently.

The sweeper/central midfielder/center-back has played almost every minute of action for the KSC this season, in the process becoming by far the most valuable player on the roster. KSC trainer Christian Eichner recently told radio broadcaster Südwestrundfunk that he considered Breithaupt an indispensable player whom he "always wants on the pitch as long as possible." 

The "Sport Bild" report notes that KSC sporting director Oliver Kreuzer wants a minimum of €4 million for his prized asset. The relegation-threatened Badeners certainly wouldn't wish to part company with such an important actor, but could use the funds from what would be a record transfer to bolster their squad in other areas. 

Breithaupt's current contract in Karlsruhe runs through 2024. 



More about Tim Breithaupt