Völler goes into great detail to explain Bosz termination:
"It was always ball possession, ball possession, ball possession."
By Peter Weis @PeterVicey
It was not long ago that Rudi Völler confidently declared that Peter Bosz was his "Plan A, B, and C" for his club. The former national team trainer obviously knew that many would be curious as why he changed his mind. 

At the press conference introducing Leverkusen's new interim trainer, Völler gave the press corps detailed explanations of what went wrong.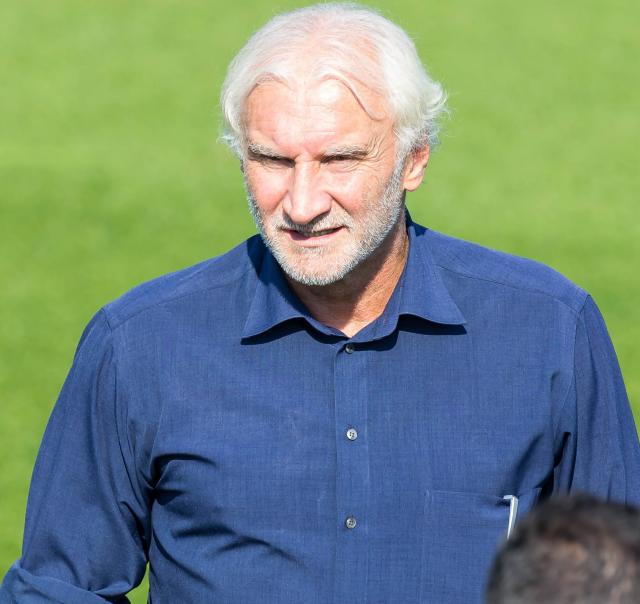 Rudi Völler cited the obvious reasons when speaking to the press about his decision to terminate head-coach Peter Bosz on Tuesday. The long losing streak that saw repeated defeats in the league as well as elimination from the DFB-Pokal and the UEFA Europa League. Völler spoke of the team "lapsing into the same patterns again and again" and "repetitive mistakes."


The press conference lasted nearly forty minutes. After leading with some generalizations, Völler eventually moved into more specific criticisms.

"It was always the same: ball possession, ball possession, ball possession," Völler candidly remarked, "and then we fell behind after the opponents first shot on goal. We hardly had formula anymore. Peter kept trying, but it just didn't work out that way."

The Leverkusen managing director's candor hardly constituted new news. The somewhat obsessive short-passing possession game of Bosz served as the biggest critic many had of him. During the Dutchman's tenure at Dortmund, his team often dominated possession whilst failing to get results. It nevertheless counted as surprising to hear Völler reference it.

Völler emphasized that the decision to terminate a trainer he had stood by for over two years was a very tough call. The longtime club executive even went so far as to call it "a defeat for all of us [at the club]." When asked about his famous "Plan A, B, and C" quote, Völler insisted that "the expressions of loyalty were sincerely meant."

"It's important that the players still believe in things as well and that the conviction and chemistry are right." Völler continued, "We didn't have the feeling at the end that things could still go well. Respectfully, you have to act there."


It can be implicitly inferred from this statement that Bosz's continual reliance on a 4-1-4-1 with minimal alterations to the attacking structure was getting frustratingly stale; perhaps even something the players no longer felt they could creatively operate in. Völler revealed more when asked what his expectations he held for his new trainer.

"It's up to the [new] coaching team to show that there can be some changes in the XI to the players that have come on in recent weeks," he answered, "Those in the background and the rest need to step it up so that there can simply be reasonable competition."

It's clear with that answer that Völler felt only a shake-up in those making squad selection decisions could get his team back in gear. Bosz, a competent trainer very much wedded to his systems, could not be that man.



More about Leverkusen