Flick and Mainz's Heidel speak on football and vaccine requirements
By Peter Weis @PeterVicey
Germany's national football team has run smack dab into the middle of the debate that consumes its, and many countries', populations. 

Some German employers have instituted vaccine mandates. Many more will in the future after what looks to be a rough winter in the ongoing pandemic. 

Should the German national team ask this of its employees?

German national team trainer Hansi Flick, looking abjectly dejected at having to answer a plethora of corona-related questions at his Wednesday presser. His responses reflected someone toeing a very difficult line. 

In a separate interview with German footballing magazine Kicker, FSV Mainz 05 boss Christian Heidel spoke on his club's policies and offered up some hopes for the future.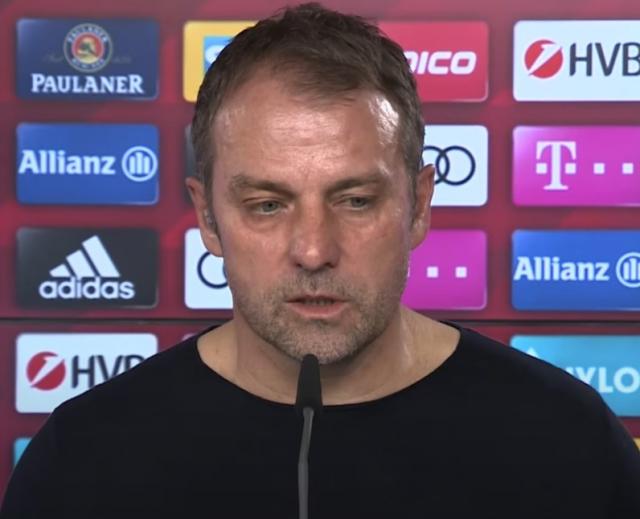 When news broke, shortly before the ninth round of German Bundesliga season commenced, that German national team midfielder Joshua Kimmich hadn't decided to get vaccinated, the topic quickly came to dominate discussions in German footballing circles.


In an interview with German tabloid Sport Bild, Kimmich made clear that he was not a vaccine denier and did not subscribe to any farfetched conspiracy theories. The 26-year-old, who together with Bayern/National XI teammate Leon Goretzka, started a global charity to combat the pandemic, said he had reservations about someone of his age and fitness truly required it.

The news rocked the German football world in an unpleasant way. At issue is that fact that several German clubs are operating under the "2G" concept, which restricts entry to stadiums for non-vaccinated-or-recovered fans. Even the "3G" concepts used by most clubs only reserve a small portion of seats for those who merely wish to submit to a test. Effectively, German citizens hoping to see their team live must get vaccinated.

If the debate was a hot button issue before this week's COVID outbreak in the German national team, the pot has now completely boiled over. Niklas Süle tested positive for COVID despite being fully vaccinated and asymptomatic. Since the team is not fully vaccinated, Category One contact protocols meant that Jamal Musiala, Karim Adeyemi, Serge Gnabry, and the unvaccinated Kimmich had to be sent home.

Had the entire team been vaccinated, only Süle would have had to drop out. This has caused quite the stir. Some German media outlets are even raging that Süle already recovered from COVID last autumn, making all of the protocols useless. In point of fact, Süle had a false positive test.

Germany have already qualified for the World Cup, meaning that the depletion of the squad doesn't constitute an true emergency. With the World Cup in Qatar only 11 months away, however, a repeat of such an occurrence next November would be disastrous. Should Kimmich's personal choice be allowed to jeopardize the team?


"That something like this would happen to us was almost to be expected," a rather tired looking Bundestrainer Hansi Flick noted at his pre-match Wednesday presser, "I am of the opinion that if we want to get out of this pandemic, we should get vaccinated."

Flick made clear that he didn't think that the national team should switch to "2G". He still didn't rule it out and even said that all national team trainers may wish to think about calling up un vaccinated players in the future.

The Bundestrainer was eventually able to answer other questions, such as those concerning his potential starting XI and the commemorations that will take place in the Volkswagen Arena for former national team head-coach Joachim Löw.

Of course, all those attending the match in Wolfsburg tomorrow are subject to "2G" regulations. The same applies to former trainer Löw and all the dignitaries associated with his send-off.

Contacted for comment by German footballing magazine Kicker for comment, FSV Mainz 05 executive Christian Heidel commented on his own club's policy. Heidel noted that the club's own COVID quarantine prior to the first Bundesliga match of the season had influenced many in the organization to get vaccinated.

"We have one unvaccinated among 50 players and staff members," Heidel told the magazine, "We make no distinction between players and staff. I hope this incident will lead to a rethink among the players. It's in their own interest and the interest of all their colleagues."

"The public pressure is now immense," Heidel continued, whilst also pointing out, "But it's still every person's individual decision, whether they be a footballer or not."

Kimmich's Bayern and national XI teammate Thomas Müller made some headlines with his own reaction to the news, noting that "our rules have been around for a while."



Related stories