Bremen applaud Ducksch and Zetterer after hard-fought draw
By Peter Weis @PeterVicey
After fighting a generally superior team to a draw on Friday night, the SV Werder Bremen personalities responsible for the post-match interviews reserved the biggest praise for brace-scorer Marvin Ducksch and emergency back-up keeper Michael Zetterer.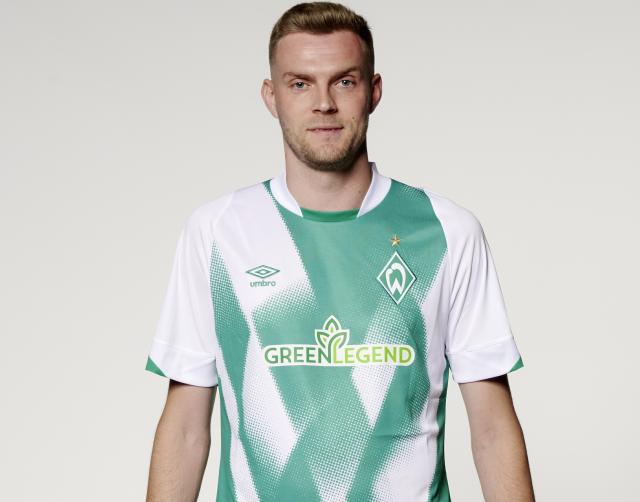 | | |
| --- | --- |
| Marvin Ducksch. | Photo: Werder Bremen |
Four confirmed outs have now, according to one source, become five for SV Werder Bremen in their Friday night fixture away at Gladbach. Hanseatic radio program "buten un bitten" reports that #1 keeper Jiri Pavlenka has fallen victim to the wave of illness permeating the Bremen camp.


SV trainer Ole Werner carries four keepers on his roster, but will likely rely upon 27-year-old Michael Zetterer against the foals. Zetterer has made just one top flight appearance in his career, relieving Pavlenka during a 0-1 loss against Augsburg on the current campaign's 6th matchday.

After Niclas Füllkrug's top axis striking partner missed a penalty on mantchday six of the current campaign, there was certainly some talk circulating about as to whether 2. and 3. Bundesliga journeyman Marvin Ducksch possessed the necessary quality to help his team out in the top flight. It did take the 29-year-old Ducksch to open his 2022/23 Bundesliga scoring account. Ducksch didn't register his first tally until matchday eight.

Once he got rolling, however, the goals began to come. A brace in Friday night's 2-2 draw away at Gladbach left Ducksch with a total of eight goals on the season. Seven assists also ensure that he's put together a respectable scorer-point total of 15. Füllkrug and SV trainer Ole Werner praised the striker afterwards.

"He took another big step during the second half of his season," Füllkrug told the DAZN microphones, "He scores consistently and assists very well. You have to say that he earned the point for us today with his individual quality."

Werner singled out Ducksch's goals as, obviously, the most important factor contributing to the draw, yet also praised his team in general for having the spirit to twice fight back from deficits. Substitute Romano Schmid did an excellent job unlocking Ducksch on the 1-1. Mitchell Weiser - not yet, but sure to represent Algeria in the future once the paperwork is through - sent both Füllkrug and Duscksch on their way on the 2-2.


"It was a total effort of will," Werner stated in his DAZN post-match interview, "It's important how we play football. The situation right now and how we deal with it as a team not only says a lot about the team as footballers, but also about the people. The lads show character. It's important to reward oneself for a good performance.

Werner also has words of praise for emergency-starting keeper Michael Zetterer. Forced into his first Bundesliga start after Jiri Pavlenka was taken ill late, the 27-year-old from Munich did also two goals in, but made some important saves. A strong stop of BMG striker Marcus Thuram in the 22nd helped preserve a 0-0 scoreline.

While Gladbach were frequently wide of the mark, Zetterer's play insured that Bremen drew despite being outshot 21 to 8. Zetterer admitted in his post-match interview that he himself had been feeling a bit ill this week during the outbreak of a flu-like illness in the Bremen camp. Werner noted that, despite this, "Zetti kept us in the game at times".

"I haven't been feeling all that great over the past 10 days," Zetterer himself admitted, "But I still had a good feeling from the start. There weren't really any 'opening night jitters'. Marcus Thuram is tough. He's not a French international for nothing. It was nevertheless fun and I enjoyed it. I could get used to this."



More about the match
More about the teams