Hinteregger on potential Götze transfer:
"That's what we lost when Amin Younes left."
By Peter Vice @ViceytheSS
In addition to quashing any and all rumors related to a transfer away from the SGE, Eintracht defender Martin Hinteregger offered up a unique take on the rumors of a potential move by Mario Götze to the Rhein Main metropolis when speaking to Sky Germany on Saturday.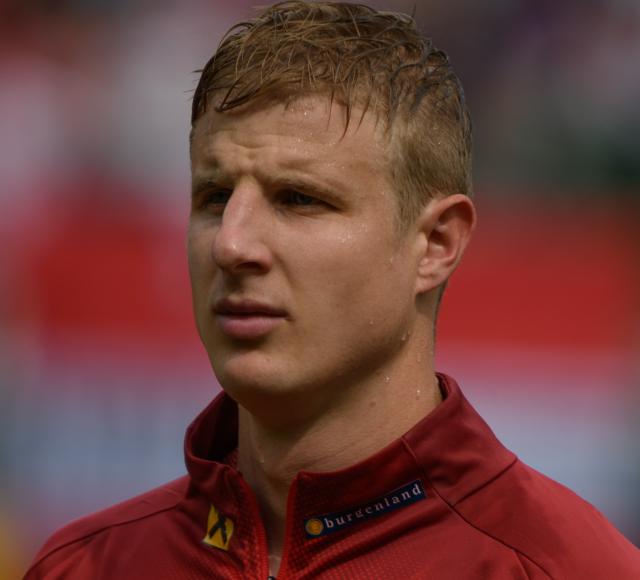 | | |
| --- | --- |
| Martin Hinteregger. | Photo: Granada, CC-by-SA 4.0 |
Two news items involving Eintracht Frankfurt defender Martin Hinteregger have cropped up in recent days. German football watchers haven't felt either one of the stories particularly newsworthy.


The fact that a right-wing Austrian extremist was tangentially connected to a charity tournament the 29-year-old planned to host in his hometown seemed beyond the player's control. In the end, reports on the subject matter proved much ado about nothing.

Then there were the transfer rumors linking Hinteregger with a potential switch to Hertha BSC. German football enthusiasts lent little credence to this hearsay. After all, it seemed highly unlikely that the Berliners would court such an outspoken player to their tenuous team-building project.

Speaking to correspondents for Sky Germany at his aforementioned football tournament on Saturday, Hinteregger made certain to strongly deny the transfer rumors.

"The transfer rumors are nonsense," Hinteregger unequivocally stated on Saturday, "I'm not switching to Hertha.I will definitely finish my professional career at Eintracht Frankfurt!" But as is well known, there are always two sides to this.

Those rumors having been addressed, Sky correspondents also took the opportunity to pick Hinteregger's brain on the separate rumors involving a potential switch of Mario Götze to the SGE. In his usual straightforward style, the candid defender let his thoughts be known.


"That could be an important building block for us," Hinteregger noted, "He would be an excellent fit with us. I know the type of player he is. That's exactly what we need, what we lost last year with Amin Younes."

Younes, who's name isn't exactly one those associated with the club would consider a polite one to broach after he departed under impolite circumstances, remains fair game for Hinteregger.

After a protracted pay dispute considered generally self-serving by the German footballing media, the former German international finally saw his Eintracht contract terminated last January. 



Related stories